Research in organic chemistry at UNC Chapel Hill covers a broad range of subjects from synthetic methods development to the design of materials with functions inspired by biological systems. Research is often interdisciplinary and involves science at the frontiers of polymer chemistry, inorganic chemistry, physical chemistry, materials science and bioorganic chemistry.
With nine faculty members formally in the organic division and a number of faculty members from other divisions whose research involves organic chemistry, graduate students find they have a wide range of choices for their doctoral research.
Synthetic Methods Development
Natural Products Synthesis
Chemical Catalysis
Bioorganic Chemistry
Molecular Photochemistry
Supramolecular Chemistry
Molecular Recognition
Chemical Biology
Medicinal Chemistry
Polymer Synthesis and Functionalization
Recent Research Results
Divergent Reactivity of α,α-Disubstituted Alkenyl Hydrazones: Bench Stable Cyclopropylcarbinyl Equivalents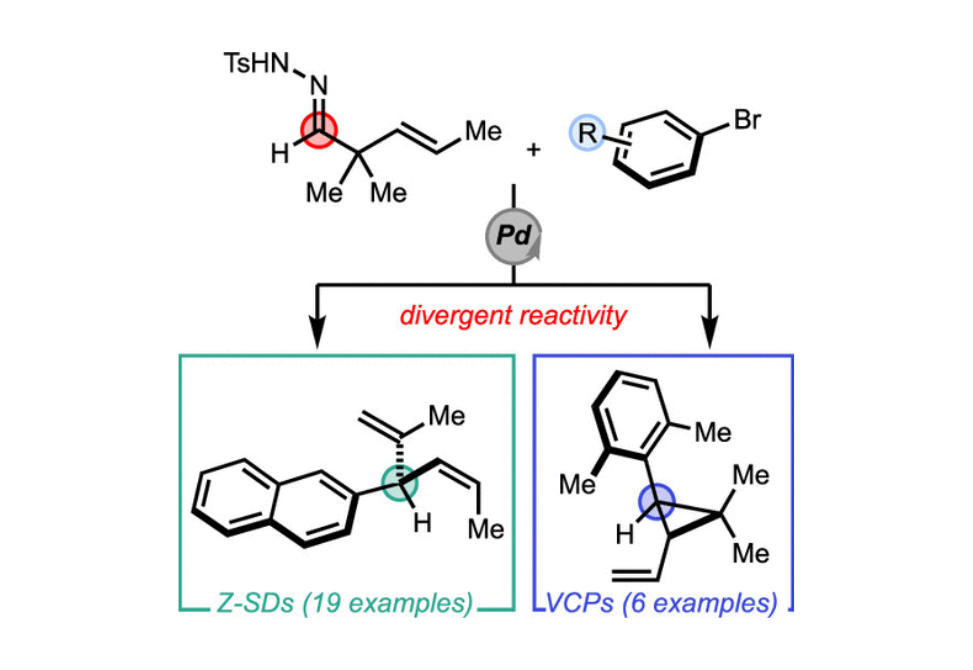 Herein we report the divergent reactivity of 2,2-dialkyl-3-(E)-alkenyl N-tosylhydrazones using Pd-catalyzed cross-coupling conditions, which enable the Z-selective synthesis of 3-aryl-1,4-dienes and gem-dialkyl vinylcyclopropanes.
Systematic Variation of Both the Aromatic Cage and Dialkyllysine via GCE-SAR Reveal Mechanistic Insights in CBX5 Reader Protein Binding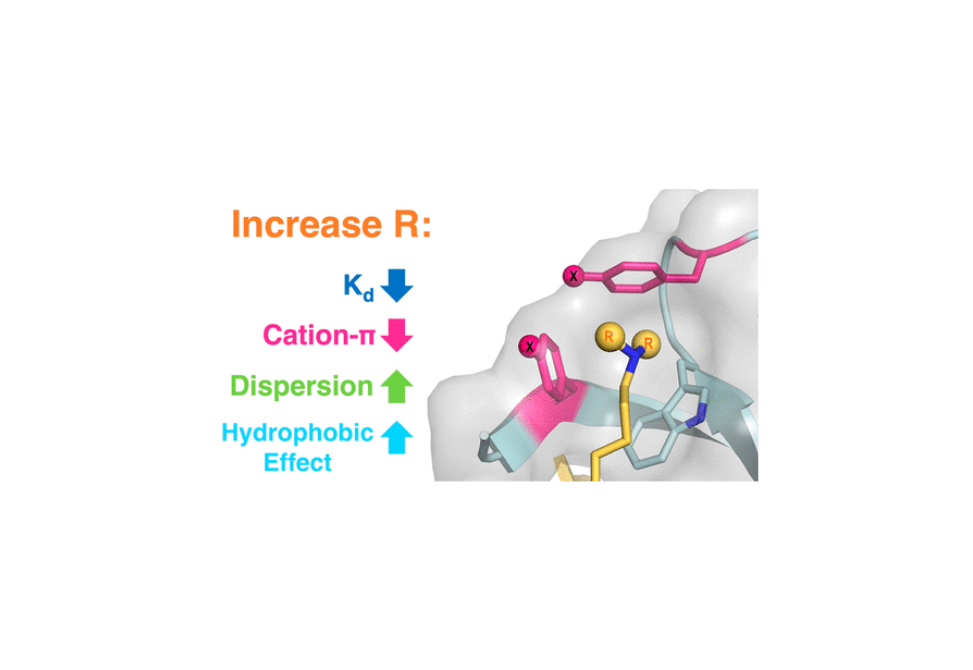 This study describes the development of a two-pronged approach combining genetic code expansion (GCE) and structure–activity relationships (SAR) through systematic variation of both the aromatic binding pocket in the protein and the alkyllysine residues in the peptide to probe inhibitor recognition in the CBX5 chromodomain.
Representative Publications