Research in organic chemistry at UNC Chapel Hill covers a broad range of subjects from synthetic methods development to the design of materials with functions inspired by biological systems. Research is often interdisciplinary and involves science at the frontiers of polymer chemistry, inorganic chemistry, physical chemistry, materials science and bioorganic chemistry.
With nine faculty members formally in the organic division and a number of faculty members from other divisions whose research involves organic chemistry, graduate students find they have a wide range of choices for their doctoral research.
Synthetic Methods Development
Natural Products Synthesis
Chemical Catalysis
Bioorganic Chemistry
Molecular Photochemistry
Supramolecular Chemistry
Molecular Recognition
Chemical Biology
Medicinal Chemistry
Polymer Synthesis and Functionalization
Recent Research Results
Aliphatic C-H Functionalization Using Pyridine N-Oxides as H-Atom Abstraction Agents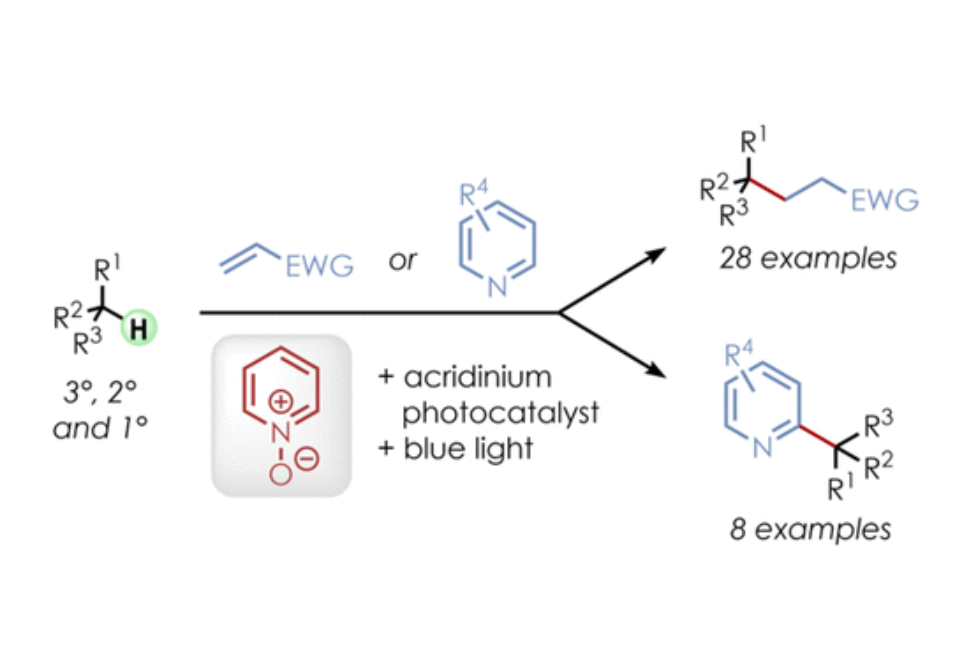 The alkylation and heteroarylation of unactivated tertiary, secondary, and primary C(sp3)–H bonds was achieved by employing an acridinium photoredox catalyst along with readily available pyridine N-oxides as hydrogen atom transfer (HAT) precursors under visible light.
Application of an Imprint-and-Report Sensor Array for Detection of the Dietary Metabolite Trimethylamine N-Oxide and Its Precursors in Complex Mixtures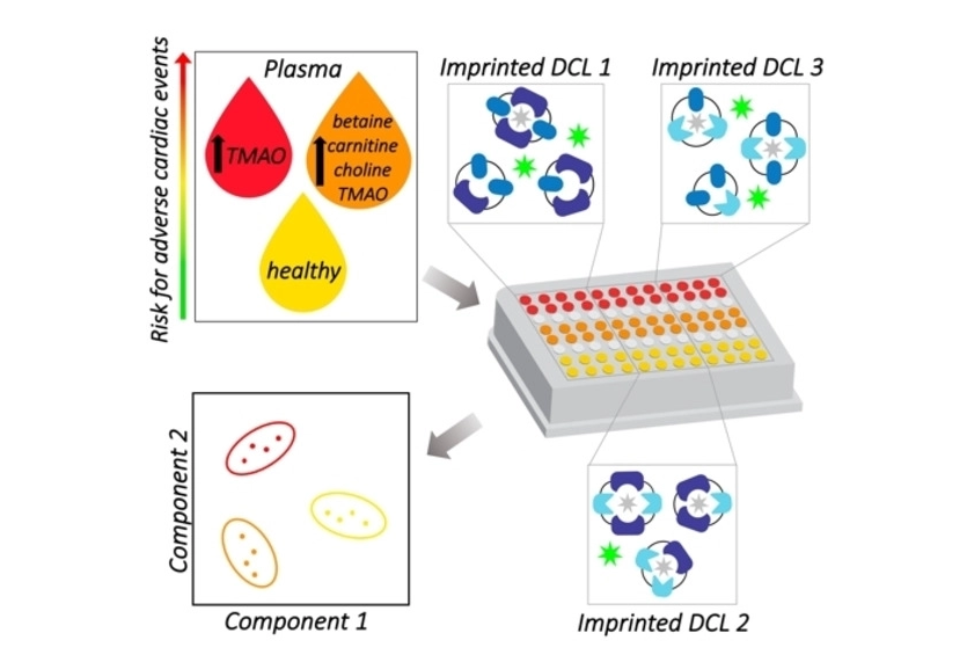 Thus, we have adapted our previously described "imprint-and-report" fluorescent sensing method using dynamic combinatorial libraries (DCLs) to create a sensor array for these four metabolites that functions at physiologically relevant concentrations.
Representative Publications