UPDATE IN RESPONSE TO COVID-19:
Due to coronavirus outbreak, all Cores at the Department of Chemistry are taking serious precaution and are working hard to eliminate potential exposure to the virus for all users.  For XCL, the workstation, microscope, and the entrance handles are cleaned with isopropanol twice a day.  Additionally, we will enforce the "submission-only" rule.
This means all samples will be given to Josh Chen for full data collection.  You have the option to either solve the structure by yourself (same fee) or to seek client services.  The new operation will start from Wednesday, March 18, and will continue until further notice.
X-Ray Core Laboratory (XCL)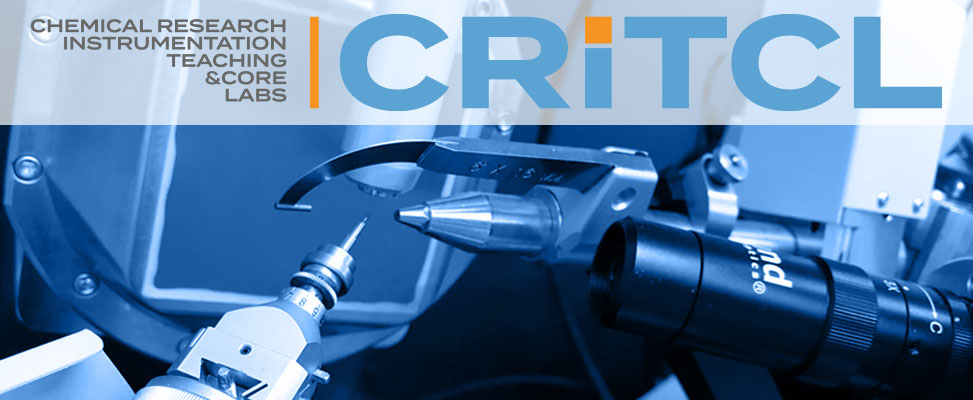 Location
Hours
Monday – Friday
Staff
Director, the Department of Chemistry X-Ray Core Laboratory (XCL)
Josh Chen, Ph.D.

Xray Website
Chun-Hsing, Josh, Chen received his Ph.D. in Physical Chemistry with Professor Bruce M. Foxman at Brandeis University in 2010. He was a postdoctoral fellow and later became a research crystallographer at the Indiana University Molecular Structure Center. Dr. Chen joined UNC and the Department of Chemistry in September 2018.
Dr. Chen's areas of interest include structural determination of new crystalline solids by single crystal X-ray diffraction, characterization of multi-phase topotactic solid-state reactions using X-ray crystallography, and development and characterization of potentially thermo- and photoreactive co-crystal systems. Josh is also a technical editor for the Journal of Chemical Crystallography.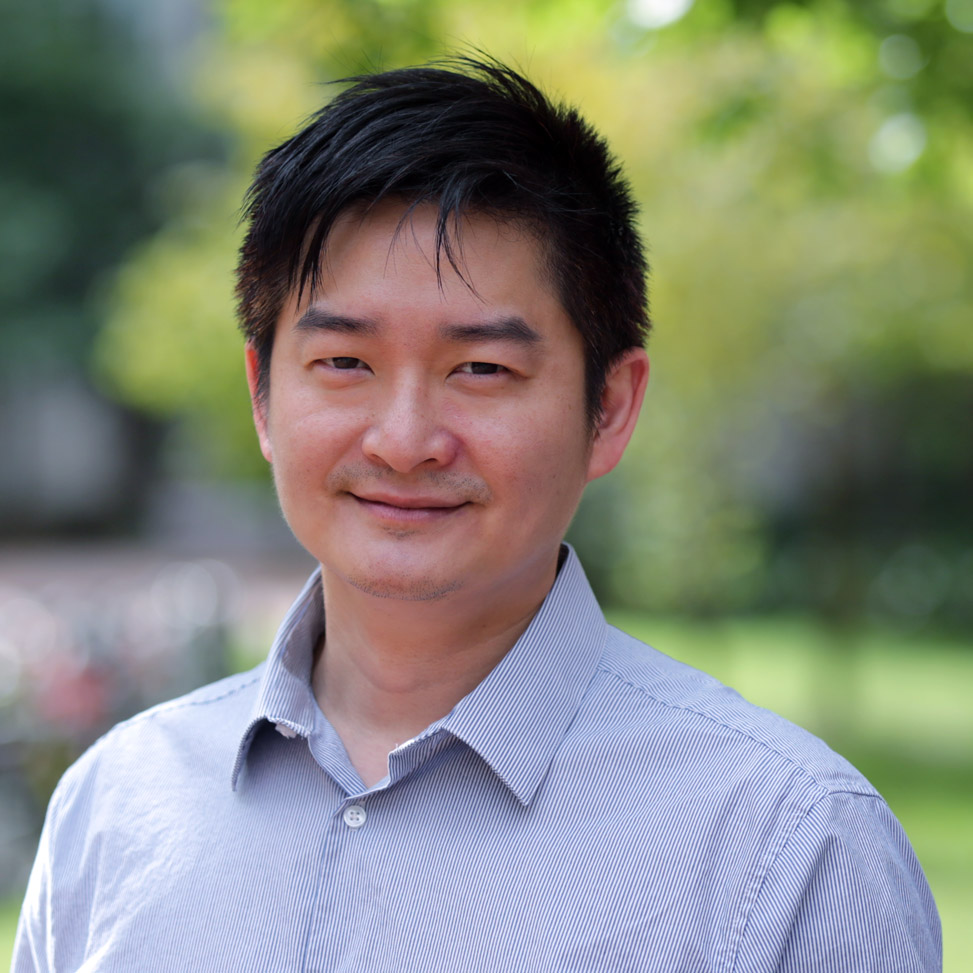 What We Do
XCL primarily functions as a service crystallographic facility for the University and are actively collaborating with Department of Chemistry, Inorganic, Organic, and Material Division, Physics and Astronomy, biology, as well as the School of Pharmacy and the School of Medicine. The facility houses a single Crystal X-ray diffractometer, Bruker SMART Apex II, which is fully maintained by the XCL Director. Service includes SC-XRD structure determination and various PXRD techniques, and user training is available for both SC- and powder XRD techniques. Additional experiments at Argonne National Laboratory, SCrAPS – Synchrotron Crystallography at Advanced Photon Source, are carried out three times a year for samples that diffract too weakly using the conventional radiation source at the facility.
XCL provides both client- and user-based services where clients enjoy the convenience of the service, and users gain privilege and flexibilities in instrument operation, data collection, and structure solution and refinement with or without the assistance of the XCL personnel. To become a proficient user, requirements such as passing the X-ray Crystallography course as well as instrument-specific and safety training and exams need to be fulfilled.
Facility Rates
| Service** | Unit Cell Determination | Face Indexing | Connectivity | Full Structure Refinement |
| --- | --- | --- | --- | --- |
| Client | $25.00 | $30.00 | $100.00 | $250.00 |
| User | $25.00 | --* | --* | $125.00 |
* The rate for both Face Indexing and Structural Connectivity are $25 for users.
** The external service is available with different rates. Please contact the XCL director.
*** SC-XRD and PXRD user training is available upon request.