Undergraduate Advising
Undergraduates majoring in Chemistry have two primary sources of formal advising. The first is The College of Arts and Sciences Academic Advising Program, located in the Steele Building, where students should go to verify overall graduation requirements, double major declarations, to declare minors, to discuss course transfers, and to apply for graduation.
The second source of advising is in the Department of Chemistry where Dr. Todd Austell, Dr. Domenic Tiani, and Dr. Danielle Zurcher serve as departmental faculty advisers to work with all chemistry majors to assist students with as faculty advisors to all juniors and seniors. Dr. Austell, Dr. Tiani, and Dr. Zurcher will assist students with questions concerning the curriculum, such as course requirements, choice of elective courses, and the appropriate order for taking courses, career opportunities in chemistry and related fields, and how to apply to graduate schools.
Please Note
Once chemistry majors become rising Juniors, they are required to meet with either Dr. Austell, Dr. Tiani, or Dr. Zurcher each semester to discuss specific course planning for the subsequent semester in which they plan to register. Chemistry majors will have a hold on their accounts, preventing them from registering, until they have met with either Dr. Austell, Dr. Tiani, or Dr. Zurcher. It is important to note that advisers in Steele Building cannot remove this hold.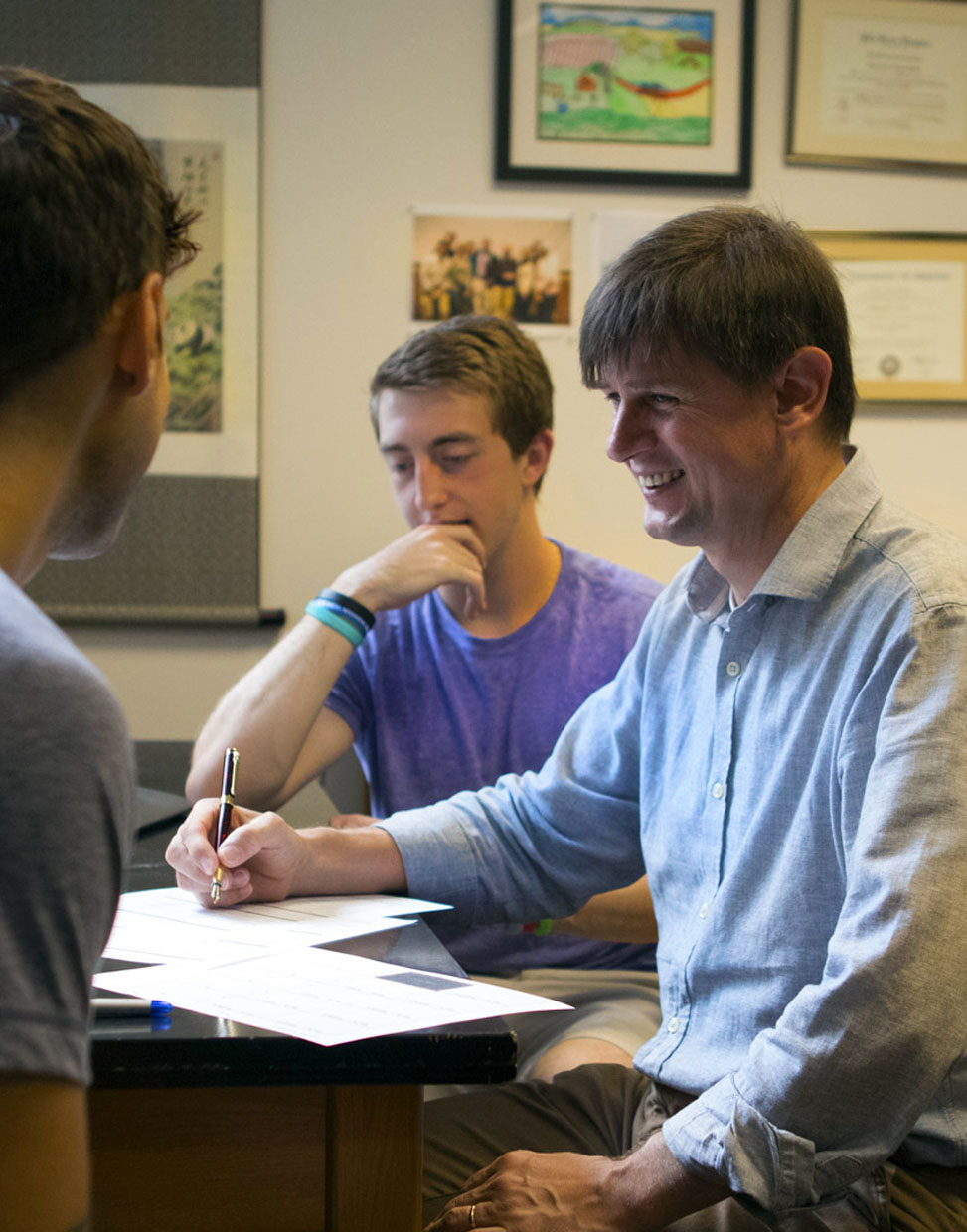 Professor Tiani advising students