Research at Carolina Chemistry
Graduate Research
We conduct research in all areas of modern chemistry, and our research program is one of the strongest in the country with more than 300 publications annually and over 100 patents filed within last 10 years. Our research has led to number of key discoveries. Current faculty bring in over $21 million of external funding annually and have extensive collaborations with industry and other academic institutions. For a comprehensive summary of research accomplishments, please review this section using the divisional navigation above.
The opportunity to pursue research questions that push the frontiers of chemistry, in an environment that prizes mentorship, development, diversity, and collegiality, is the defining characteristic of the UNC Department of Chemistry. People are our greatest asset, and the culture of respect in the department creates a collaborative space where science and people can thrive."

Jeffrey Johnson
A. Ronald Gallant Distinguished Professor of Chemistry
Graduate students select a research advisor in their first or second semester after exploring in detail the opportunities available. For more information about the individual faculty research, please visit our Faculty page.
Our state-of-the-art capabilities play an important role in supporting the active research of the department and are extensively utilized by our graduate students. Venable Hall, home to the Chemistry Department since 1925, was demolished in late 2007, and two new buildings have replaced this former campus and chemistry landmark. Our newest buildings, named Venable Hall and Murray Hall, were dedicated on University Day, October 12th, 2010, by Chancellor Holden Thorp, and house the W. R. Kenan Chemistry Library, laboratories, classrooms, lecture halls, conference rooms and the Marine Sciences Department. Including Chapman Hall, Kenan Laboratories, Morehead Laboratories, and Caudill Laboratories, Carolina Chemistry now offers some of the most advanced science research laboratories in the country.
Undergraduate Research
Almost every undergraduate chemistry major that has undertaken a research project has found it an exciting and rewarding experience. Undergraduate research helps you acquire a spirit of inquiry, initiative, independence, sound judgment, patience, persistence, alertness, and the ability to use the chemical literature.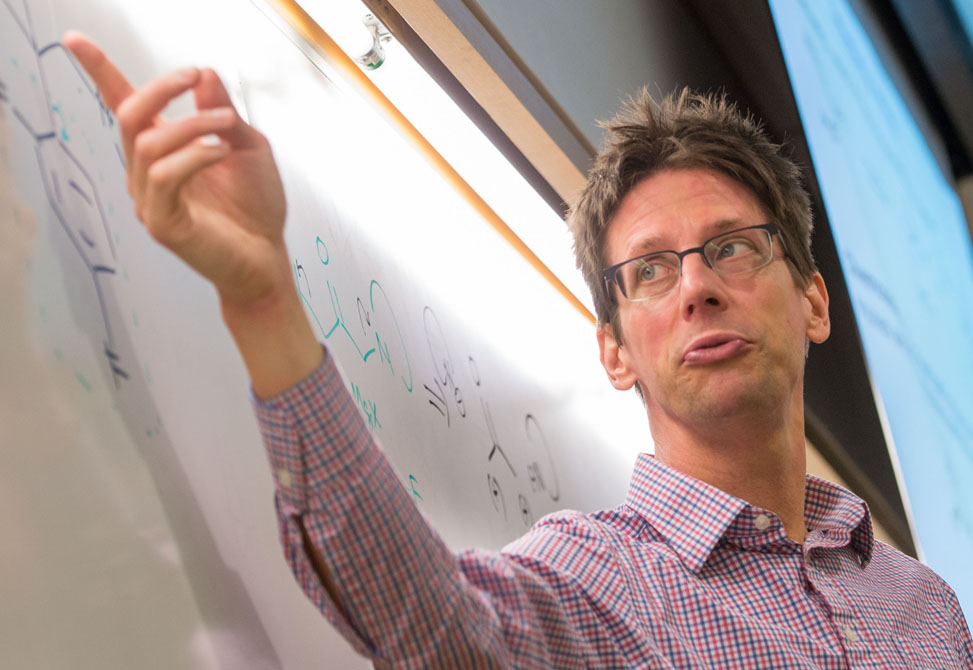 Our Department strongly endorses undergraduate research as one of the most rewarding aspects of your undergraduate experience, and the reasons are many. Most importantly it affords the opportunity to make pioneering discoveries at the forefront of science, using instrumentation and techniques far more sophisticated than those usually encountered in standard laboratory courses. Moreover, concepts learned in lectures come alive when applied to real situations.
For students considering graduate studies, it is a chance to work alongside graduate students and postdoctoral associates and experience firsthand most facets of graduate training. More important than any of these reasons is the maturity, which comes from facing the challenge of designing an experiment from scratch, because are no laboratory manuals for original research! It is not surprising, then, that almost one-hundred students are involved in undergraduate research in Chemistry each year.