Nuclear Magnetic Resonance Lab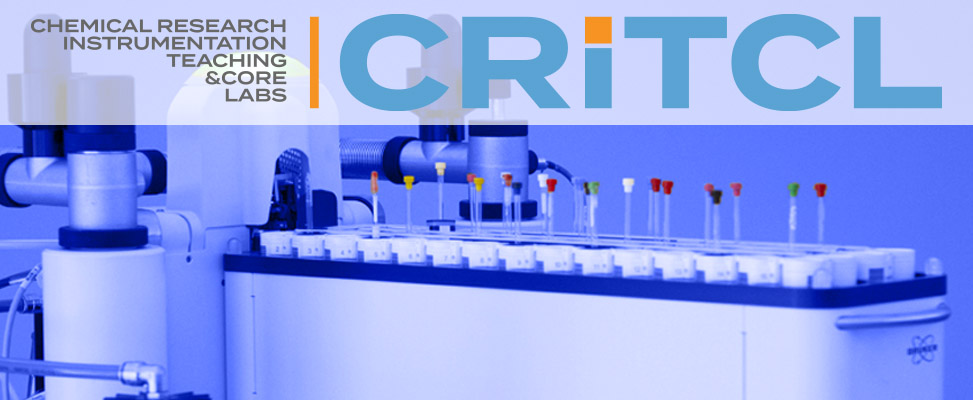 Location
Hours
Monday through Friday
Staff
Director NMR Facility
Marc ter Horst, Ph.D.

Instrument Access
After the appropriate training, individuals may use any of the NMR Facility's six spectrometers depending on the application. One spectrometer, the 400 wide bore, is available for walk-up use. Time is reserved on the other spectrometers either through a sign-up sheet posted every Friday morning, 360 MHz, 500 MHz and the V/A600 MHz spectrometers, or on a daily basis using a web-calendar, 400NB and B600, see links on this page to the left. Additional assistance with experiments, special request for NMR time, or requests for training may be directed to Marc ter Horst using the Training Request Form, linked to below.
Information for training and access to iLab can be found below:
NMR Rates
Regular Hours: Mon – Fri 8:00 am – 7:00 pm
Discounted Hours: Sat & Sun all day; Mon – Fri 7:00 pm – 8:00 am
There is a $1.30/hour charge for nitrogen gas, which includes any special use of nitrogen including hi T or low T work.
Consultation refers to use of facility staff time for training, assistance in setting up experiments, assistance with processing data, discussions of NMR experiments, etc. Samples run by staff include the consultation rate only for staff time used in setting up the spectrometer and sample and for processing.
Rates are subject to change.
Hourly Rates
|   | UNC-CH | Off Campus Academic | Commercial/Industry |
| --- | --- | --- | --- |
| Regular Hours | $15 | $52 | $80 |
| Nights & Weekends | $11 | $24 | $80 |
| Cryoprobe Surcharge | $5 | $10 | $15 |
| EPR | $8 | $38 | $38 |
| Consultation | $64 | $185 | $210 |