Inorganic chemistry is a discipline that spans areas ranging from materials chemistry to organic synthesis and on to broad problems in energy. The Inorganic Division at the University of North Carolina ranks among the top ten nationally and has been a major strength of the Chemistry Department for decades.
Graduate students in the Inorganic Division are exposed to an exciting research environment, cutting-edge characterization and catalysis facilities, an exciting educational curriculum, and a collegial mentoring environment, all of which together provide an excellent foundation for future careers in industry and academia.
The Inorganic Division is deeply involved in several overarching departmental themes. Catalysis is a particularly prominent research area at UNC, with ongoing activities involving the synthesis of complexes for a broad range of homogeneous catalysis applications – energy, biomass remediation, small molecule synthesis, site-selective activation, asymmetric catalysis, and polymerization – and the exploitation of transition metal complexes in photocatalytic water splitting and carbon dioxide reduction and for applications in biotechnology.
Functional materials chemistry is another strength at UNC, with highly visible research activities in solar fuels, nanoparticles/quantum dots, and photovoltaics.
Recent Research Results
The ligand-to-metal charge transfer excited state of [Re(dmpe)3]2+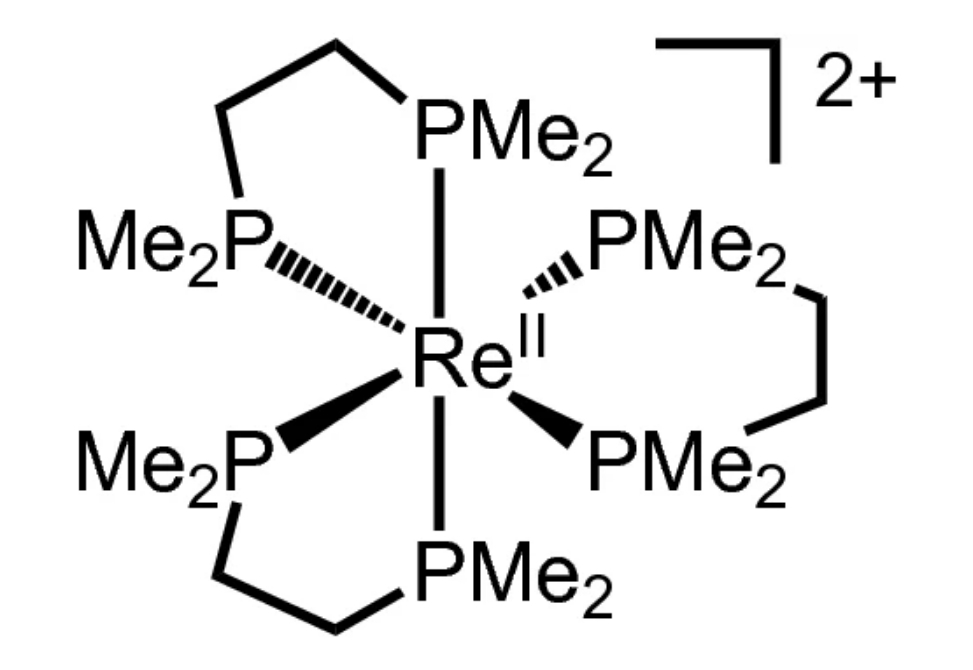 The ligand-to-metal charge transfer (LMCT) transitions of [Re(dmpe)3]2+ (dmpe = bis-1,2-(dimethylphosphino)ethane) were interrogated using UV/Vis absorbance spectroscopy, photoluminescence spectroscopy, and time-dependent density functional theory.
Understanding Terminal versus Bridging End-on N2 Coordination in Transition Metal Complexes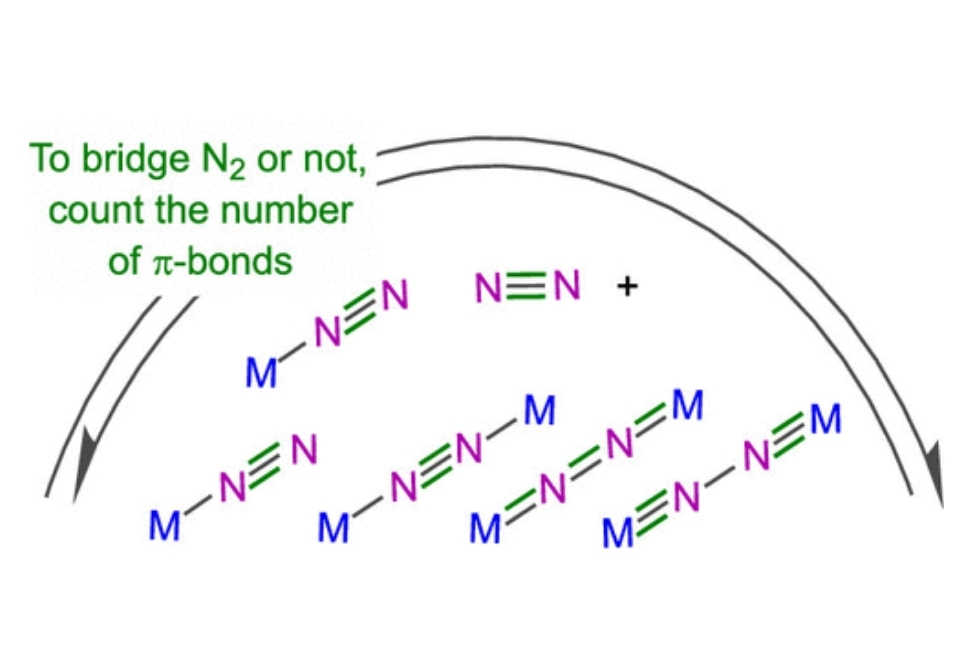 Here we elucidate the fundamental factors controlling the two binding modes and determining which is favored for a given metal–ligand system, using both quantitative density functional theory (DFT) and qualitative molecular orbital (MO) analyses.
Interfacial Electron Transfer through Ultrathin ALD TiOx Layers: A Comparative Study of TiO2/TiOx and SnO2/TiOx Core/Shell Nanocrystals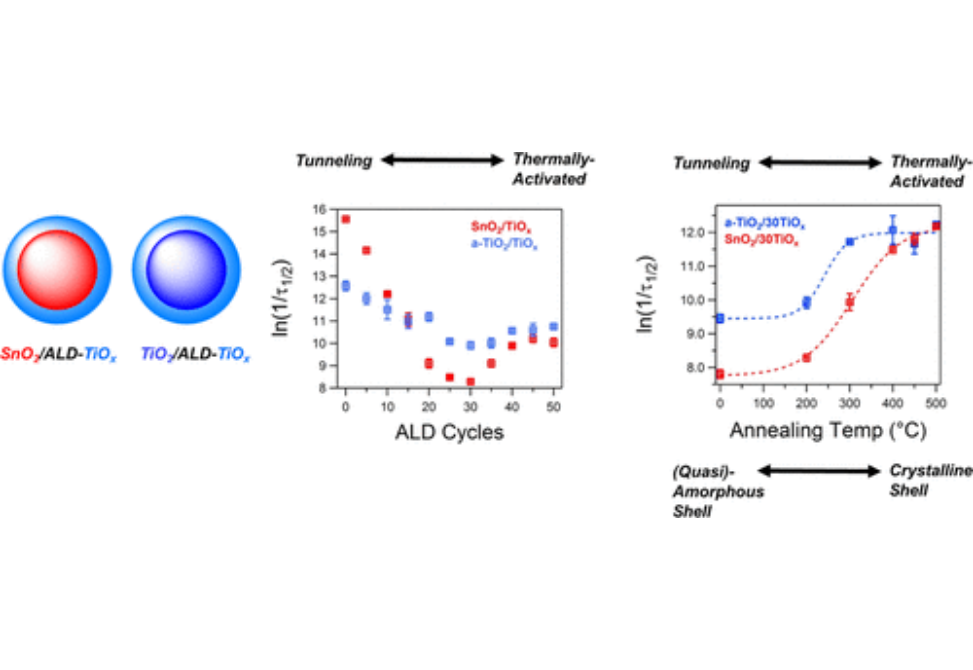 Mesoporous anatase TiO2, mixed anatase/brookite TiO2, and rutile-type SnO2 nanocrystalline films were coated with ultrathin (<5 nm) TiOx by the atomic layer deposition (ALD) of tetrakisdimethylamidotitanium(IV) and water at 150 °C to fabricate SnO2/TiOx and TiO2/TiOx core/shell materials.
Representative Publications
ACS The Journal of Physical Chemistry.
.

Organometallics.
.
Photocatalytic Transfer Hydrogenation in Water: Insight into Mechanism and Catalyst Speciation David M. Kaphan, Kelsey R. Brereton, Rachel C. Klet, Ryan J. Witzke, Alexander J. M. Miller, Karen L. Mulfort, Massimiliano Delferro, and David M. Tiede Organometallics 2021 40 (10), 1482-1491 DOI: 10.1021/acs.organomet.1c00133
ACS Catalysis.
.
Catalytic Dehydrogenation of Alkanes by PCP–Pincer Iridium Complexes Using Proton and Electron Acceptors Arun Dixith Reddy Shada, Alexander J. M. Miller, Thomas J. Emge, and Alan S. Goldman ACS Catalysis 2021 11 (5), 3009-3016 DOI: 10.1021/acscatal.0c05160
Organometallics.
.
Role of Axial Ligation in Gating the Reactivity of Dimethylplatinum(III) Diimine Radical Cations Brittany L. Huffman, Katherine J. Lee, Ana M. Geer, Bradley A. McKeown, Xiaofan Jia, Diane A. Dickie, T. Brent Gunnoe, and Jillian L. Dempsey Organometallics 2021 40 (3), 333-345 DOI: 10.1021/acs.organomet.0c00663
Journal of the American Chemical Society.
.
Redox-Induced Structural Reorganization Dictates Kinetics of Cobalt(III) Hydride Formation via Proton-Coupled Electron Transfer Daniel A. Kurtz, Debanjan Dhar, Noémie Elgrishi, Banu Kandemir, Sean F. McWilliams, William C. Howland, Chun-Hsing Chen, and Jillian L. Dempsey Journal of the American Chemical Society 2021 143 (9), 3393-3406 DOI: 10.1021/jacs.0c11992
Journal of the American Chemical Society.
.
Temperature and Solvent Effects on H2 Splitting and Hydricity: Ramifications on CO2 Hydrogenation by a Rhenium Pincer Catalyst Jenny Hu, Quinton J. Bruch, and Alexander J. M. Miller Journal of the American Chemical Society 2021 143 (2), 945-954 DOI: 10.1021/jacs.0c11110
Journal of the American Chemical Society.
.
Molecular-Level Insight into Semiconductor Nanocrystal Surfaces Carolyn L. Hartley, Melody L. Kessler, and Jillian L. Dempsey Journal of the American Chemical Society 2021 143 (3), 1251-1266 DOI: 10.1021/jacs.0c10658