Sustainability Committee
Sustainability in the Department of Chemistry
The department of chemistry at UNC Chapel Hill is committed to creating a world that provides a viable future. Our mission is to create a model for a sustainable chemistry department through the recommendation of sustainable laboratory practices and infrastructure, the involvement of all department personnel, and fostering a community where sustainability is considered in all aspects of operations.
Program Highlights
Mask Recycling
Disposable masks
3-ply surgical masks
Blue, disposable masks from UNC
Dust masks
KN95 and N95 masks
Masks ONLY: no other PPE or cloth masks
Locations
4th floor Kenan: right off elevator
2nd floor Caudill: Caudill 216 (break room)
3rd floor Genome Sciences: break area overlooking Bell Tower Dr.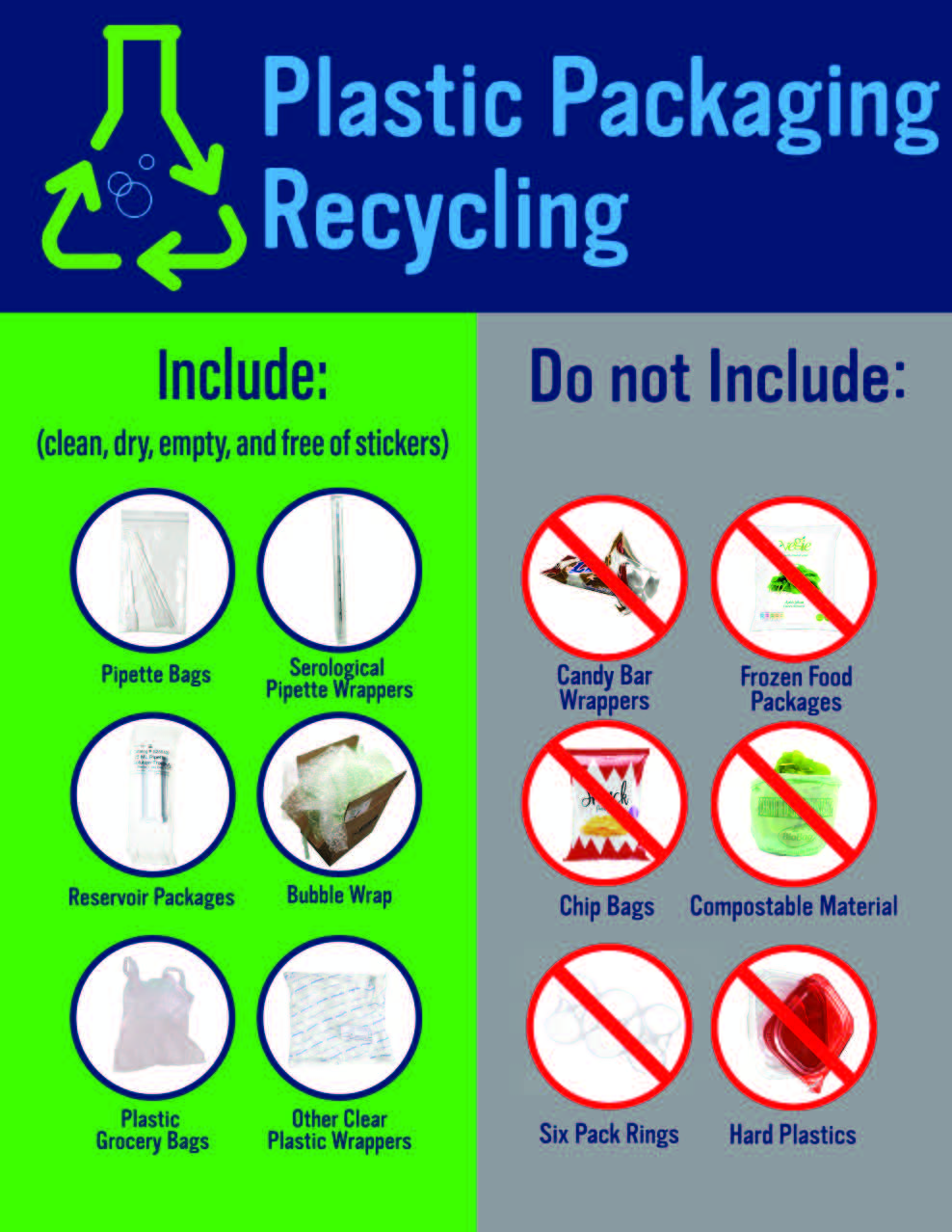 Plastic Film Recycling
Any type of thin plastic
Bubble wrap
Packaging pillows
Grocery bags
Ziploc bags
Requirements
Must be clean
No labels or tape
Cannot be wet or covered with any sort of chemical
Locations
4th floor Kenan- right off elevator
2nd floor Caudill- Caudill 216 (break room)
1st floor Venable
Gloves Recycling
Nitrile, latex, and neoprene gloves
If soiled with chemicals, gloves go in solid waste
No autoclaved gloves
Glove recycling boxes picked up at VWR stockroom

Full boxes can also be emptied in the stockroom
Cans/Bottles/Plastics & Paper Recycling
For information about these UNC recycling programs, click here.
Batteries Recycling
For information about hazardous waste recycling programs, click here.
Submit for pickup
Request recycling bins for a lab
Click here to submit a recycling request
Fill out the applicable information for your lab and select other.
In "comments and special instructions", write "requesting permanent bins for lab space (building and room number), we will put them in the hall for weekly scheduled pick up service"
They will bring both paper and bottles/cans recycling bins by default, so if you only want one or the other, include that information as well.
The bins need to be put out in the hallways weekly for pick up so the staff don't have to go into the lab, especially if it might be locked.
Caudill and Kenan both have recycling picked up on Thursday.
You can find the complete pick up schedule here.
Efficient Freezer Rebate Program
Can be used to receive emergency funding to buy a more efficient -80°C freezer. Click here for more information.
Sustainability Committee Members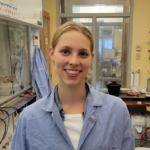 Emily Sherman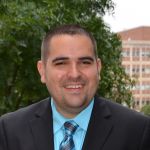 Jason Surratt
Professor, Jointly Appointed with Gillings School of Global Public Health
Email
Contact Us
For questions/inquiries, please send details via our survey here or contact our co-chairs, Tyler Motley and Lauren McRae.
Are you interested in becoming a member of the sustainability committee? Please contact one of our members, or your sustainability officer, for more information.