June 20, 2023 | By UNC-Chapel Hill Chemistry Communication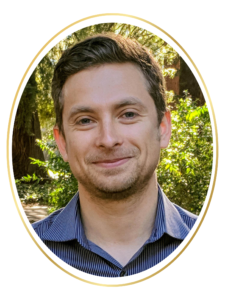 The Department of Chemistry is excited to share that Alex Zhukhovitskiy, assistant professor of chemistry, has been selected to receive an Early Career Award from the Army Research Office, a directorate of the U.S. Army Combat Capabilities Development Command Army Research Laboratory. This prestigious award is provided to early-career researchers pursuing fundamental research in areas relevant to the Army. Professor Zhukhovitskiy's project is entitled "Polymer Backbone Metamorphosis Through Sigmatropic Rearrangements" and is centered around exploring the process of editing the skeletons of molecules. There is much work to be done in this area, as Professor Zhukhovitskiy's previous publications "Sigmatropic Rearrangements of Polymer Backbones: Vinyl Polymers from Polyesters in One Step" and "Editing of Polymer Backbones" have demonstrated. He will now turn his attention towards expanding that research to more molecules and refining the editing process.
Early Career Awards (previously called the Young Investigator Program) are one of the most prestigious honors bestowed by the DEVCOM Army Research Laboratory on outstanding scientists beginning their independent careers. The objective is to interest exceptional young faculty members in pursuing areas of fundamental research, assist with their research in these areas, and to encourage their broader teaching and research careers.
Professor Zhukhovitskiy has been recognized for his extraordinary work before.  At the end of last year, he received the AFOSR Young Investigator Award to continue his work on conjugate polymers and nanowires.  Additionally, in the summer of 2022 he was granted a US. DOE Early Career Award for his work on diene polymers to transform rubber waste into building blocks for functional materials.  Prior to that, he has been recognized with an NSF Career Award and received 3M's Non-Tenured Faculty Award for Early Career Achievements. His work opens a number of brand new and exciting possibilities for the future of chemistry, and we look forward to seeing what he has in store next.  Congratulations Professor Zhukhovitskiy!