Caring for a Tar Heel icon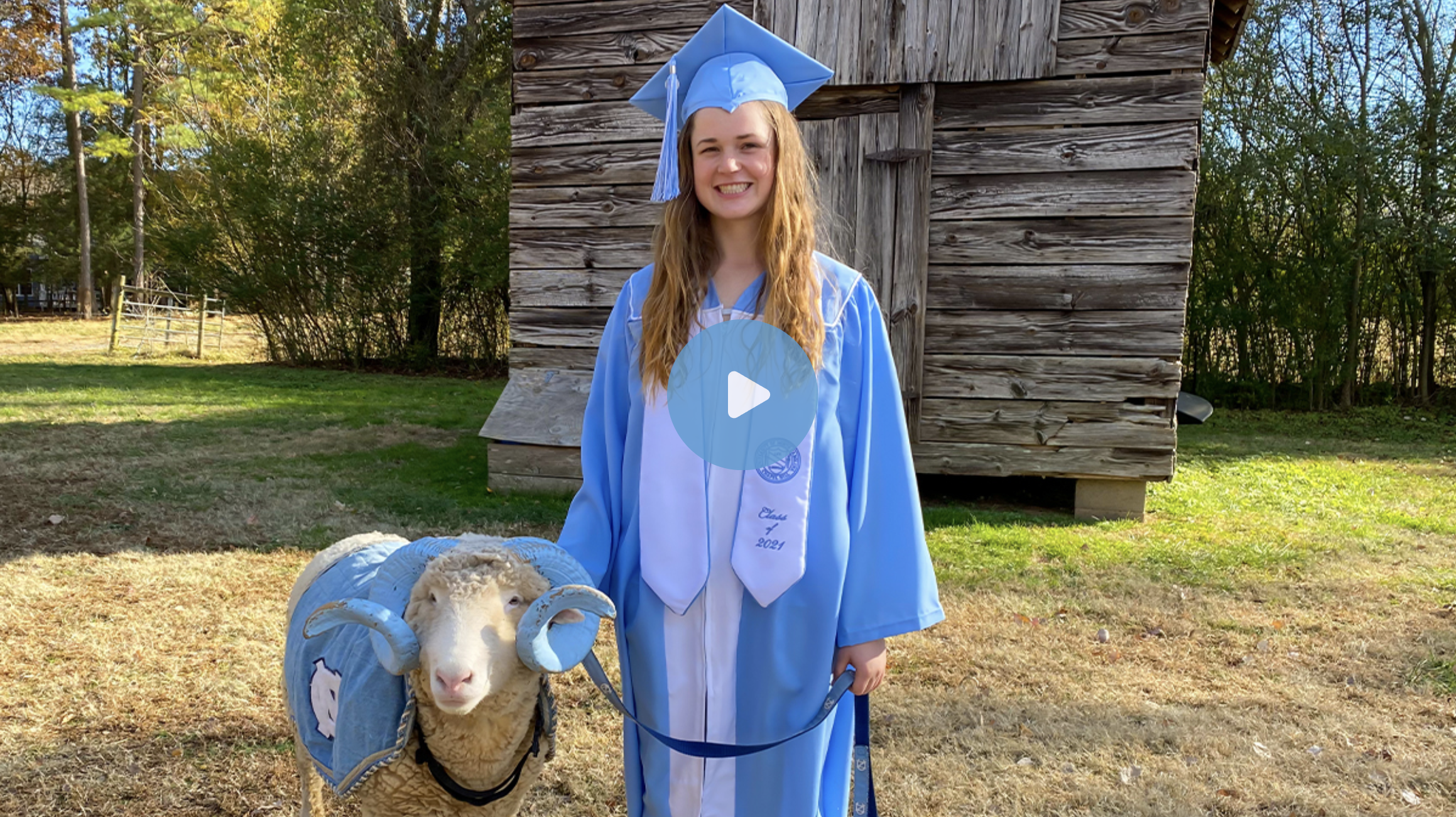 Pictured: Ramses XXII and Hannah King (Courtesy of University Communications)
December 06, 2021 | By Rob Holliday, University Communications
Growing up on a farm in Stokes County prepared Hannah King with a work ethic to excel as a Carolina student. It also set her up for a one-of-a-kind job outside the classroom.
The Tar Heel has been working with Rameses XXII — the University's live animal mascot — as a handler for three football seasons, preparing the ram for game days and helping perform his care on a nearby farm.
"Walking Rameses into the stadium as a student is just an experience like no other," the graduating senior said. "Everyone there loves Carolina, and they love to see Rameses."
Her passion for sheep has extended beyond just Rameses during her time as a Carolina student. As a Burch Fellow through Honors Carolina, King spent the spring 2021 semester working with sheep in commercial and government research facilities.
King plans to put her new chemistry degree to work after graduation and enroll in veterinary school in the fall. But first, she's building up more real-world agriculture expertise with a new role at a large sheep farm in Wyoming, just in time for lambing season.
"I definitely want to stay in touch and connected with Rameses as an alum," she said. "If I pursue my dreams of veterinary medicine, that would be really cool to actually be able to come back and treat him as a veterinarian."
Click here to watch the video.