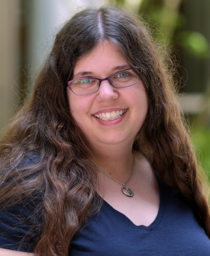 Mandy Melton
Admin Support Associate
Admin Support
   Kenan B225
   919-962-8904    
mmelton@email.unc.edu
Responsibilities
Mandy's goal is to connect faculty, students, and staff with the information or people they are looking for. She helps with purchase requests, reimbursements (travel and other), room reservations, mail distribution, department event scheduling and setup, and more. If you need help with something, either she will help you or direct you to whomever can.
Education
Undergraduate degree in English and Computer Science from UNC Chapel Hill.
Personal Interests
Mandy is a geek at heart, so she has a wide variety of nerdy interests like fairy tales, Harry Potter, and Pokemon. She loves to talk to other people about their interests – there's nothing better than learning, so please don't hesitate to tell her what you're interested in!
News & Publications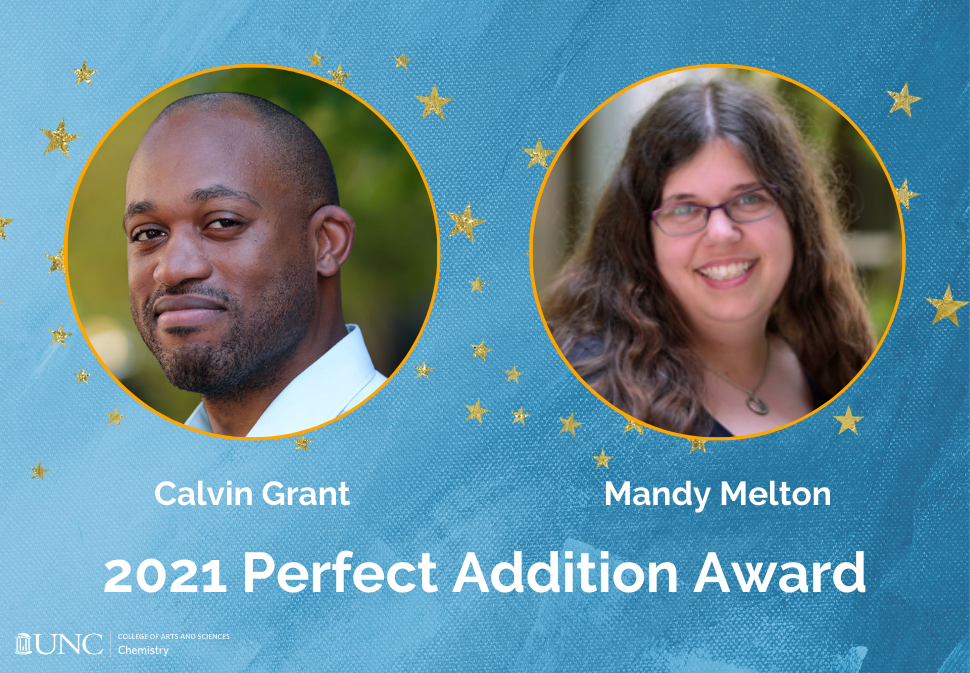 Calvin Grant and Mandy Melton are this year's recipients of UNC's Employee Forum's Perfect Addition Award. Read more about our recipients and the award.