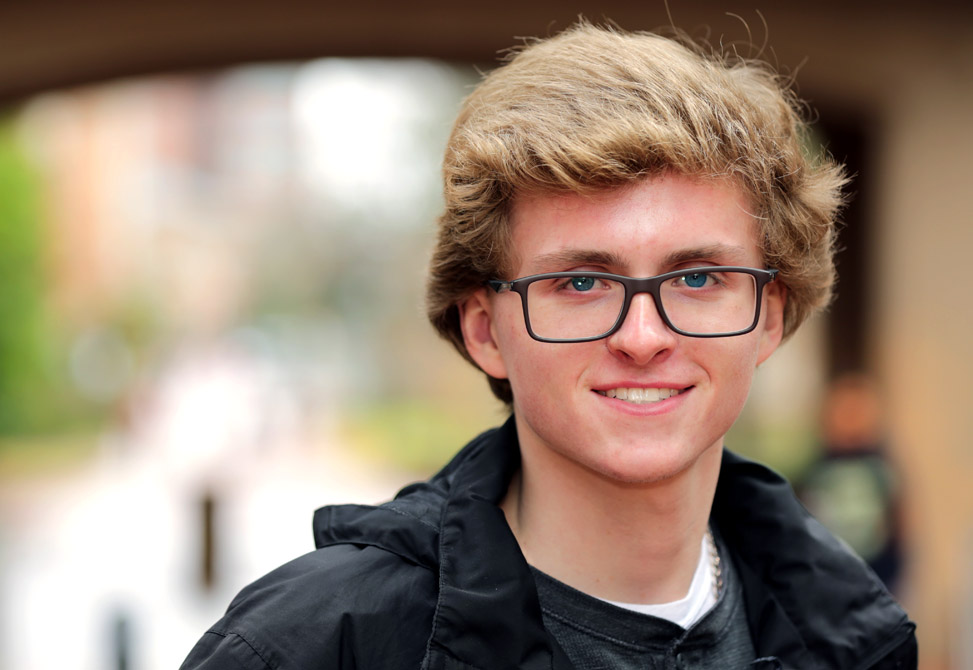 Outstanding Junior Awardee
Congratulations to Spencer Bradshaw, a chemistry major on the biochem track. Spencer is the recipient of this year's James Maguire Outstanding Junior Award, nominated by professors Wei You and Brian Hogan. He currently works as an undergraduate researcher in Professor Wei You's research group, and also serves as an undergraduate mentor for Professor Brian Hogan's CHEM430, Biochemistry, class. Spencer really enjoys teaching, and hopes to one day work as a professor at a medical school.
Hailing from Aurora, CO, Spencer decided back in the third grade that he wanted to pursue a career in medicine. His decision was influenced largely by his grandfather's open heart surgery and best friend's cancer diagnosis. Also, he really liked his high school chemistry teacher, who reaffirmed his decision to major in chemistry here at UNC. Spencer was also impressed by both the pre-med and chemistry programs here in Chapel Hill.
Spencer has been heavily influenced by a professor of cardiothoracic surgery back in Colorado, and has learned that he has a strong passion for teaching, thanks to his experience mentoring/TA'ing with Carolina Chemistry. As a result, his current educational and future plan include attending medical school and either serve as a professor of medicine or work as a military physician. Spencer values the additional responsibilities that each provide, leadership and teaching, patient-outcome oriented research, et cetera, as opposed to a career as a "standard" private-practice physician. Spencer still has no idea what area of medicine will be his specialty, but is looking into the fields of psychiatry, trauma surgery, cardiac surgery, and surgical, thoracic, oncology as each is incredibly interdisciplinary and teamwork oriented.