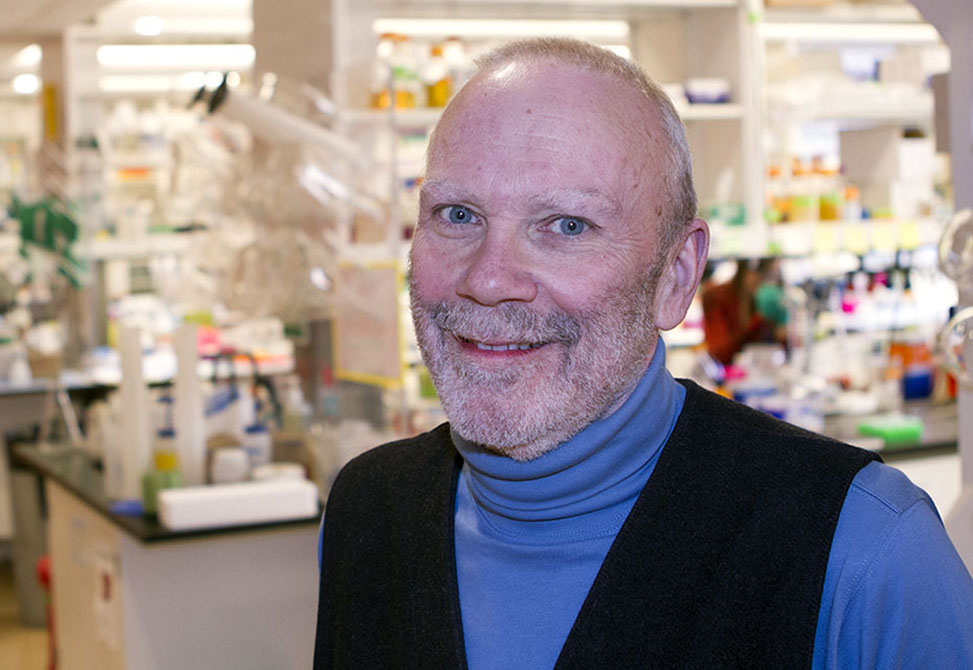 Lifetime Achievement Award
Kenan Distinguished Professor of Chemistry, Biochemistry and Biophysics, Gary Pielak, has been awarded the prestigious 2017 University Mentor Award for Lifetime Achievement.
The University Committee on Teaching Awards was greatly impressed by the abundant evidence they found for Dr. Pielak's outstanding contributions to teaching. Both his students and faculty colleagues were enthusiastic in their praise of his continuing commitment to the highest standards of teaching and to education in general.
According to the awarding committee, Dr. Pielak has had an exceptionally positive impact on the intellectual growth of his students by instilling ethics, integrity and strategies for life by precept and example. Furthermore, they commended him for having provided a "rich, supportive environment for higher learning and an exceptionally positive role model which all of us honor with this award."