June 8, 2022 | By UNC-Chapel Hill Chemistry Communication
Tayliz Rodriguez, graduate student, and the Chancellor's Science Scholars (CSS) program, directed by Thomas Freeman, received the 14th Annual Diversity Award presented by the UNC University Office for Diversity and Inclusion. This award recognizes individuals and collaborative groups who have demonstrated outstanding leadership in furthering diversity, equity and inclusion efforts in the Carolina community. Both Rodriguez and the Chancellor's Science Scholars have put their time and effort into creating and developing different initiatives that have had a positive impact on departmental culture.
Freeman joined the UNC Department of Chemistry in 2014 after a three-year postdoc position in the UNC SPIRE program. As the Executive Director of CSS, his responsibilities include managing and setting the program's goals, supervising daily operations, establishing connections with other campus groups and various other tasks that keep CSS inspiring the next generation of leaders. Additionally, Freeman serves as a Biochemistry instructor in which he employs inclusive and evidence-based teaching practices. CSS was awarded under the "Intergroup Collaboration" category, highlighting group efforts to further diversity practices by bringing together different perspectives to address critical issues.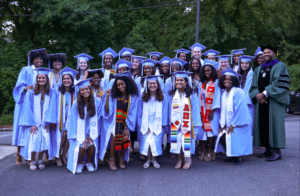 "The UNC Chancellor's Science Scholars program serves as a national model for leveraging a holistic wrap-around support system to drive student success. This effort facilitates and enhances social, economic, and cultural diversity across all STEM fields," said Freeman. "This success really is a team effort. The CSS staff does a fabulous job working with the Scholars, and we have a very broad network of campus partners who support our mission."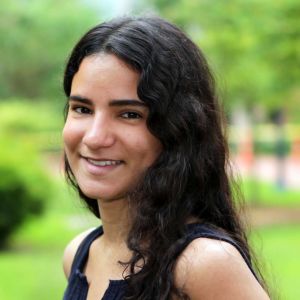 Rodriguez joined the UNC Department of Chemistry in 2017 after graduating from Florida International University with a BS in Chemistry. She served as the co-president of Allies for Minorities and Women in Science (AM_WISE) and as the chair of the Chemistry Graduate Committee for Professional Development (GCPD). In her role with AM_WISE, she developed and launched a peer mentoring program for incoming graduate students to facilitate their transition to graduate school and distributed the second iteration of a departmental climate survey, which provides valuable feedback on departmental initiatives and areas of improvement.
"My roles have allowed me to collaborate with people across the department and broader UNC to develop and execute meaningful and long-term initiatives that ultimately have a positive impact on departmental culture," explained Rodriguez. "Without the support of the amazing students, postdocs, faculty, and staff that I've had the opportunity of working with in AM_WISE, GCPD and the chemistry department, this work wouldn't be possible… I hope the department and University continue to support these efforts and celebrate those contributing to this work."
Rodriguez won under the "Graduate/Professional Student/Post Doc" category and CSS under the "Intergroup Collaboration" division. These efforts from both Rodriguez and CSS will continue to inspire the Carolina community to be a better place for all.