Sci-athon: Creating Innovative Ideas Through Interdisciplinary Collaboration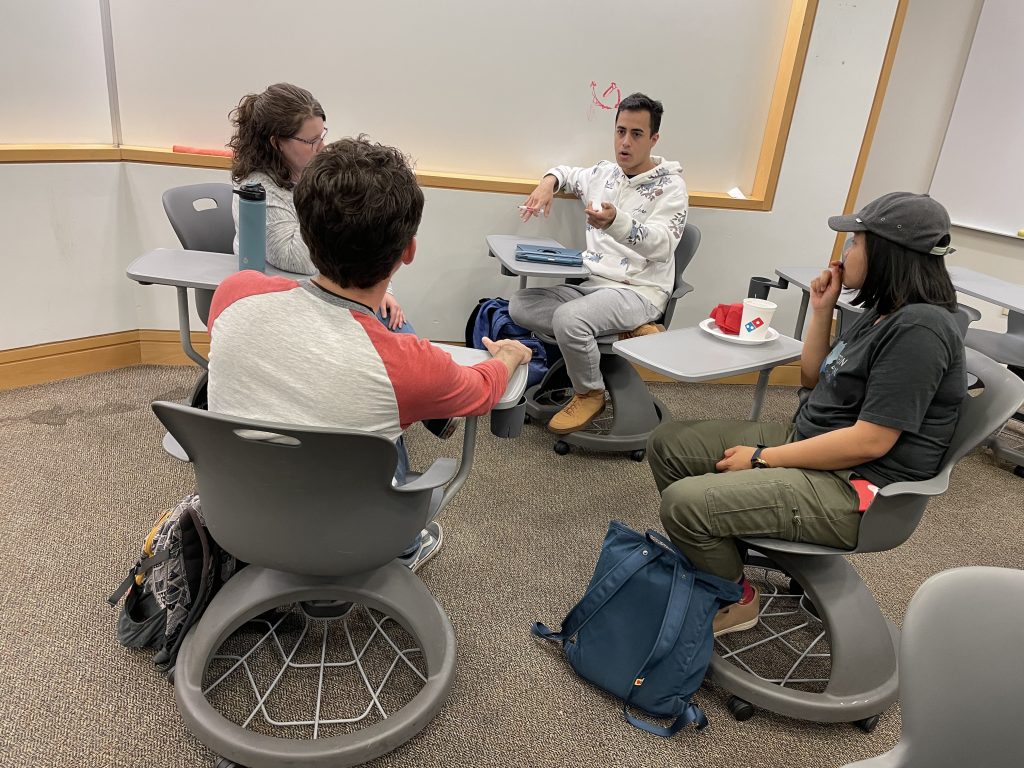 Sci-athon participants brainstorm ideas for their project on the first day of the competition.
June 13, 2023 | By Cullen Walsh, Ph.D. candidate, Department of Chemistry
Collaboration is one of the most important skills for graduate students to experience. To further reinforce those skills, the UNC department of chemistry hosts an annual three-day competition called Sci-athon that invites teams of graduate students from various STEM disciplines to come up with the next big idea in chemistry. Throughout the competition, graduate students are challenged to be creative, work with cross-disciplinary teams and create a convincing and succinct idea that can win over an expert panel of judges.
This year's competition was held May 24-26 with the theme "From Waste to Wealth: Turning Trash into Treasure." Based on this theme, three teams of graduate students were challenged to find innovative and sustainable ways to upcycle waste products. They then presented their ideas to a panel of industry judges who picked a winner based on four criteria: innovativeness, feasibility based on prior research, presentation quality and how well the presentation integrated each team member's academic discipline.
Inspired by this year's theme, the teams proposed using varying waste products, from non-recyclable plastics to spare tires, to form higher-value goods. The winning team proposed a company, Spin Biotech, that uses biodegrading enzymes to turn spare tires into isoprene and dimethyl sulfide (DMS). These can then be sold for reuse in household items and as commercial solvents.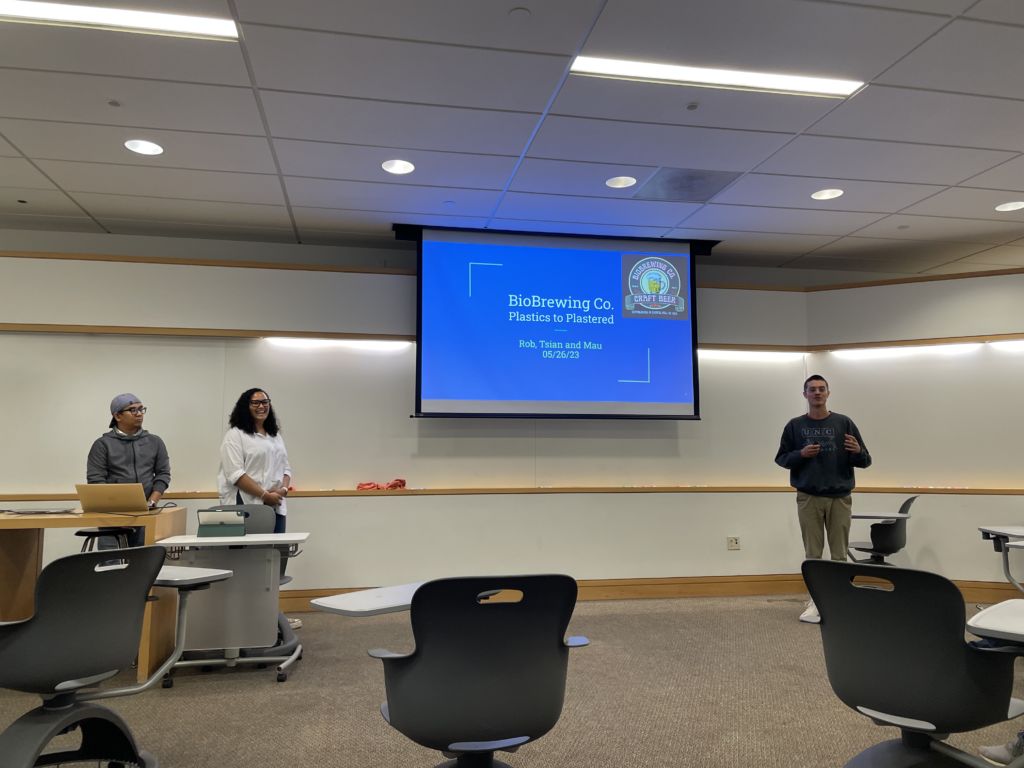 Another team proposed turning waste plastics into beer via a process that involves photodegradation and biodegrading blue-green algae. They named their company Biobrewing, inspired by the biodegrading algae that make their process possible.
"I was impressed by the teams' adaptability, quickly taking a broad prompt and delivering thoughtful and innovative action plans," said Javier Grajeda, an external innovation manager at Eastman who was on the judging panel. "I was particularly impressed by the fact that the teams generated initial financial estimates to advocate for the economic feasibility of their ideas. This exercise in financial feasibility calculations will be a great asset for these scientists as they move forward to the next stages of their careers."
After the competition, the participants asked the judges questions about the importance of collaboration and innovation throughout one's career. The other members of the judging panel included Chance Rainwater, the senior commercialization manager at the UNC Office of Technology Commercialization, and JoonHyung Cho, the director of corporate relations and business development at the University of Virginia.
The panel emphasized the importance of participating in events like Sci-athon, where students can practice collaborating with people from different backgrounds and with different subject matter expertise. For instance, Grajeda mentioned that "from an individual career perspective, it is becoming increasingly common for people to switch roles and delve into new areas throughout their career journey. An effective collaborator is better positioned to adapt to the changing nature of their roles by more rapid engagement with those around them who can help them 'learn the ropes.'"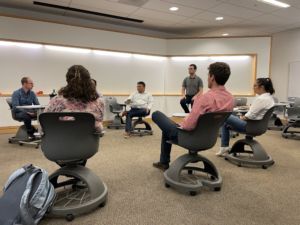 Overall, the participants reported that the competition reinforced the importance of interdisciplinary collaboration when solving real-world problems.
"My favorite part of Sci-athon was working with people across different disciplines to generate ideas since this collaborative team led to more creative and innovative proposals," said Alexis Harvey, a chemistry graduate student who was on the winning team. "I found this experience valuable as a simulation for what problem-solving situations can be encountered outside of graduate school."