Michael Ramsey named 2020 UNC Chapel Hill's Inventor of the Year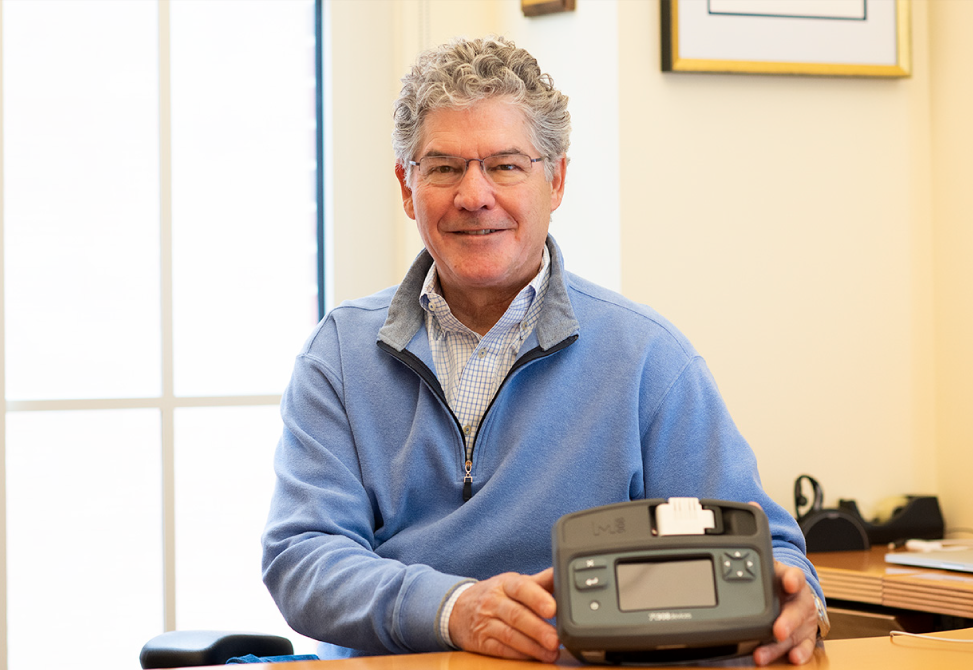 Michael Ramsey showing the MX908TM, a handheld tool developed by 908 Devices, a company whose fundamental technology was developed by Ramsey, who serves as the firm's scientific founder. First responders use the device to quickly detect chemical, explosive, drug and hazmat threats.
September 01, 2020
Michael Ramsey, Ph.D. will be recognized as the UNC Inventor of the Year at the 2020 Celebration of Inventorship, which honors UNC-Chapel Hill researchers for their contributions to inventions and patents.