Kate Vannoy earns Department of Justice fellowship to study electrochemical detection of illicit substances in saliva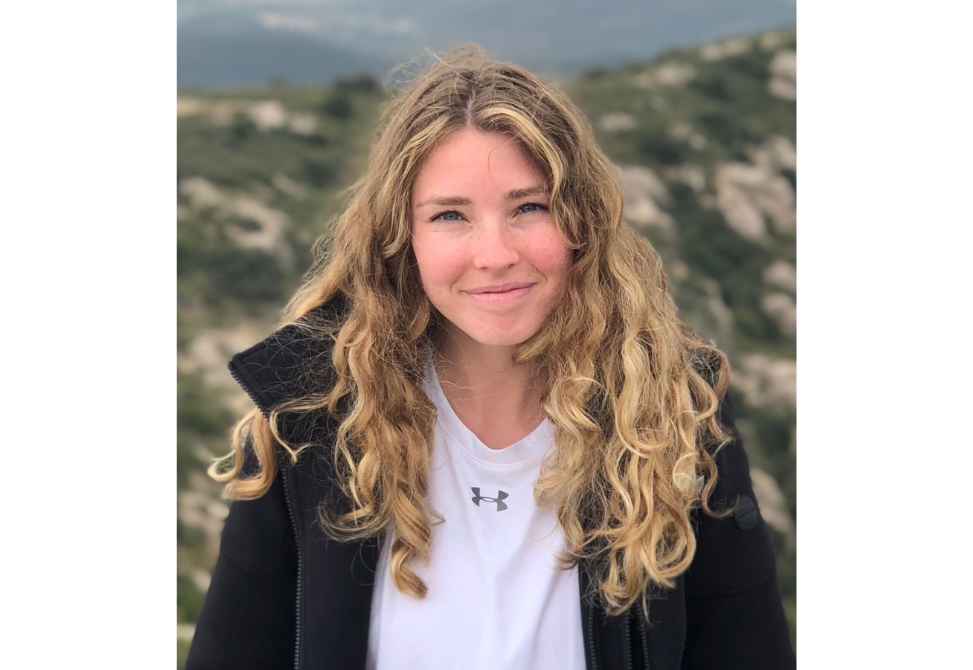 December 17, 2020
By Meghan Ketchie
Kate Vannoy, a second–year Ph.D. student in Chemistry in the Dick Research Group, is a recipient of a Department of Justice fellowship. The National Institute of Justice (NIJ) Graduate Research Fellowship (GRF) program supports doctoral students engaged in research that advances the NIJ's mission to provide objective and independent knowledge and tools to inform the decision-making of the criminal justice community to reduce crime and advance justice. Vannoy was awarded $150,000 in funding to study electrochemical detection of illicit substances in saliva. 
Vannoy feels honored to have been selected and is looking forward to working on her research project with the goal of producing a cost-effective electrochemical sensor that is capable of simultaneous, in-field quantification of trace amounts of illicit drugs in solvated powder and saliva. 
"Increased availability and use of illicit substances have led to a drastic increase in accidental exposures and overdoses in the last decade. Whereas drug adulteration places unknowing users at risk, responders are also at risk due to exposure from accidental aerosolization," said Vannoy. 
Existing methods to analyze drugs or assess intoxication are inefficient and costly. They require off-site, specialized analysis and/or invasive blood draws and contribute to a large sample backlog in crime laboratories.   
"With this project, we have the potential to reduce backlog in crime laboratories, maintain safe roads, protect officers responding to crime scenes and better help overdose victims," said Vannoy. 
She is grateful for her mentor, assistant professor Jeffrey Dick, and the support of other members of the research group who assisted in envisioning this research. 
"I am very thankful for all the wonderful conversations with Jeffrey and all the members of the Dick lab as we envisioned this project and wrote it into existence, and for all their continued support and enthusiasm as we pursue the goals we laid-out," said Vannoy.  
Vannoy graduated from The College of William and Mary in 2017 with a double major in Chemistry and Biology, then worked for the State of Missouri as a forensic chemist before making her way to Carolina Chemistry to pursue a Ph.D. in Chemistry. Vannoy first discovered an interest in chemistry during her AP Chemistry course in high school, an interest that continued to grow during her undergraduate studies.  
"I was enjoying the [chemistry] class and had become really impressed with the ingenuity of chemists as they explained how they probed these tiny details, and how these details shape our understanding of the world," said Vannoy.  
Vannoy credits her undergraduate mentor, John Poutsma, Garrett-Robb-Guy Professor and Director of Undergraduate Studies at the College of William and Mary, for her active pursuit of chemistry as a profession. 
"I met with Dr. Poutsma, the professor of the class, hoping he would allow me to register late. He kindly registered me and then asked me why I was pursuing chemistry- and what job I dreamed of having after graduation. I told him that I had been reading papers about forensic chemistry and it seemed that there was a lot of room for innovation, and that I hoped to work in forensic research and development. Without hesitation, Dr. Poutsma invited me to join his lab and encouraged me to explore graduate schools for analytical chemistry. His mentorship changed my chemistry exploration from an interesting hobby to an active pursuit," said Vannoy. 
In the future, Vannoy plans to work for the federal government where she can spend her time learning while also developing creative, well-defined solutions for local and global problems.