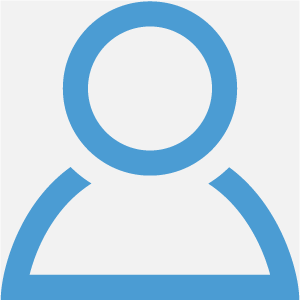 Regent Joubert
Electronics Technician
Electronics
   Kenan C249
   919-966-1359    
joubert@email.unc.edu
Responsibilities
Regent does troubleshooting and repair with electronics/services and instrumentation/equipment in the chemistry department. Including:
Basic DC and AC circuits and components, including OpAmps, transistors, diodes, voltage regulators, LEDs, etc.
Cleaning, calibrating, modifying, and repairing equipment such as recorders, pH meters, microscopes, hot/stir plates, IR-UV-visible spectrophotometers, NMR spectrometers, gas chromatographs, mass spectrometers, HPLC systems, electronic test instruments (meters, oscilloscopes, etc.), oxygen and carbon dioxide controllers, temperature controllers, ovens, vacuum pumps (repairing and installing new seal kits on diaphragm models), incubators, high voltage power supplies, sensors, detectors, laser systems, motors, motor controllers, etc.
Diagnosing and locating point(s) of failure on scientific and electronic equipment, determining underlying cause(s) of malfunctions, and initiating appropriate corrective action by repairing or replacing defective parts and components.
Work with grad students/post-docs/faculty/core staff to cooperatively identifying failure modes, determining alternate repair strategies, and confirming proper operation of repaired equipment.
For equipment that cannot be transported, visit labs to perform work while maintaining cognizance of specific lab requirements (safety, schedules, etc) and minimizing disruptions during equipment repair.
Fabricate experimental and scientific equipment from detailed schematics and drawings, and tests end products against provided operating standards.
Utilize oscilloscopes, multimeters, vacuum gauges, pressure meters, etc. to effect repairs on instruments. Utilizes hand tools (such as saws, wrenches, calipers, hand drills, hole punches, soldering/desoldering equipment, etc.) and machine tools (such as band saws, sanders, grinders, drill presses, milling machines, etc.) to fabricate instruments.
Contribute to decision-making regarding the upgrade/replacement or purchase of scientific instrumentation, computing technology and other related ancillary devices by conferring with faculty and administrators, discussing the purpose, performance parameters, cost and time constraints, reviewing specifications, maintenance requirements, versatility, and dependability of new or replacement equipment, providing an evaluation of various brands and products available from vendors and rendering an appropriate recommendation.
Facilitate the installation of equipment (either new purchases or equipment relocated within the College) by assisting with receiving, moving, unpacking, inventorying, testing, and setting up the equipment. This includes determining wiring and plug requirements for single and multi-phase power requirements.
Promote preventive maintenance as a strategy in maintaining electronic and scientific equipment by maintaining accurate records on each piece of equipment indicating all maintenance required and performed, other repairs, and required calibrations.
Education
Associates in Applied Science (AAS) from Durham Technical Community College in Electronics Engineering Technology
Personal Interests