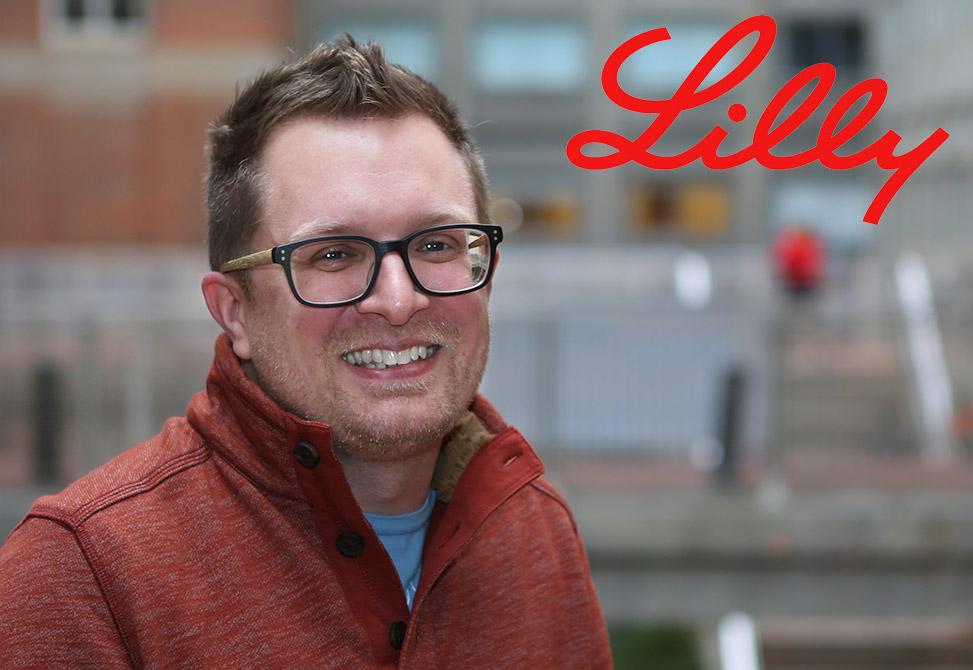 Young Investigator Award
Assistant Professor Matthew Lockett has been awarded the "2016 Eli Lilly and Company Young Investigator Award in Analytical Chemistry." The award of $50,000 has no restrictions on its use, and may also be extended for another year.
The selection committee chose Dr. Lockett because of his outstanding research, publication record, and the impact they feel he can make in the field of analytical chemistry. The Eli Lilly company hopes to strengthen their ties with the academic community and, at the same time, support leading scientists in analytical chemistry. Congratulations, Matthew!