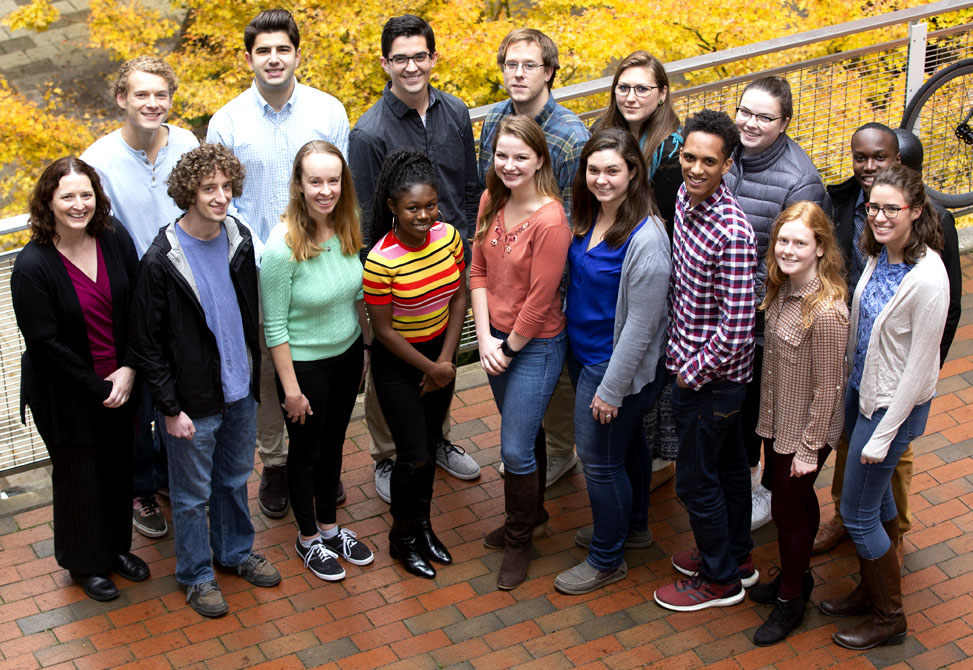 Young Investigator Award
The analytical research and development organization at Eli Lilly and Company, has awarded their 2018 Young Investigator Award in Analytical Chemistry to Assistant Professor Leslie Hicks. The unsolicited and unrestricted grant of $50,000, is renewable for a second year.
With an interest in extending biological frontiers using advanced technologies, the Hicks lab aims to establish methods, methodologies, and concepts to set the foundation for clever, practical, and meaningful applications of mass spectrometry in addressing and answering important biological questions.
Professor Hicks is seen here at the far left, along with members of her research group.