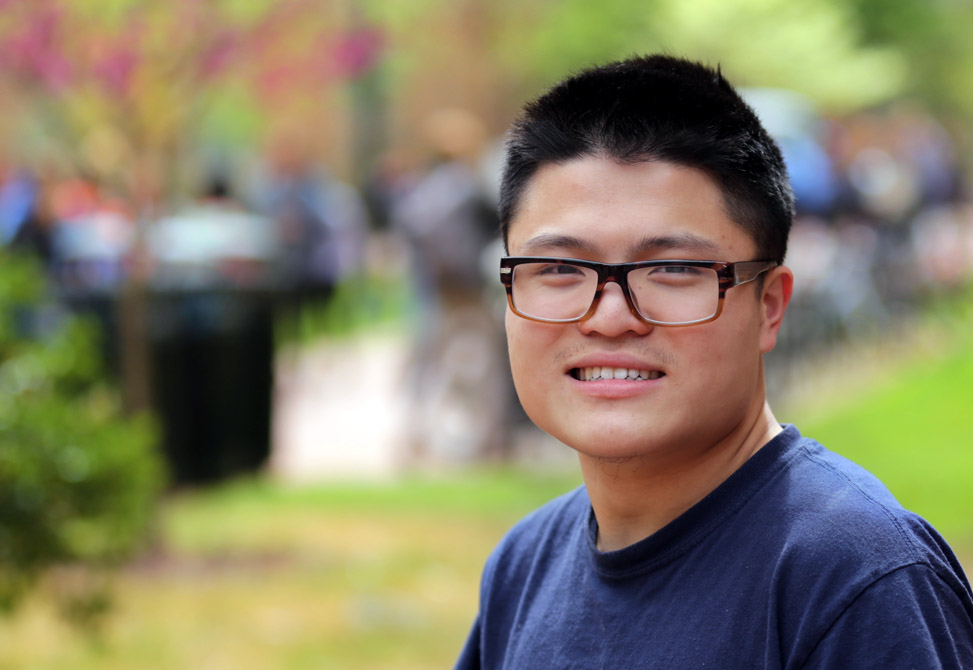 Undergraduate Excellence
According to Professor Matthew Lockett, Zhi-Wei Lin, an undergraduate student in his lab, is a "pretty phenomenal individual," who in the past six months has "cleaned up on awards and honors." Zhi-Wei, or "Z" as he goes by in the lab, has, for instance, been selected for the following honors:
Ronald E. McNair Scholar
William W. and Ida W. Taylor Honors Mentored Research Fellowship
NIH Undergraduate Scholar Program, a super competitive award, which includes summer research at NIH 2019, and upon completion of graduate school guarantees two-year NIH postdoc position.
Additionally, he also had his second-author manuscript accepted in Analytical Chemistry!
Z's summer project in the Lockett Group is part of a series of projects that he first started last summer. At the time, the motivation was to screen endocrine disrupting chemicals using a 3D paper-based culture platform and breast cancer cells, which are currently being developed in the Lockett lab.
Traditional screenings rely on mono-layer, 2D, cultures that are not representative of human tissue environment. With the Locket lab's 3D paper-based culture, Z hopes to better predict the potential endocrine disrupting chemicals.