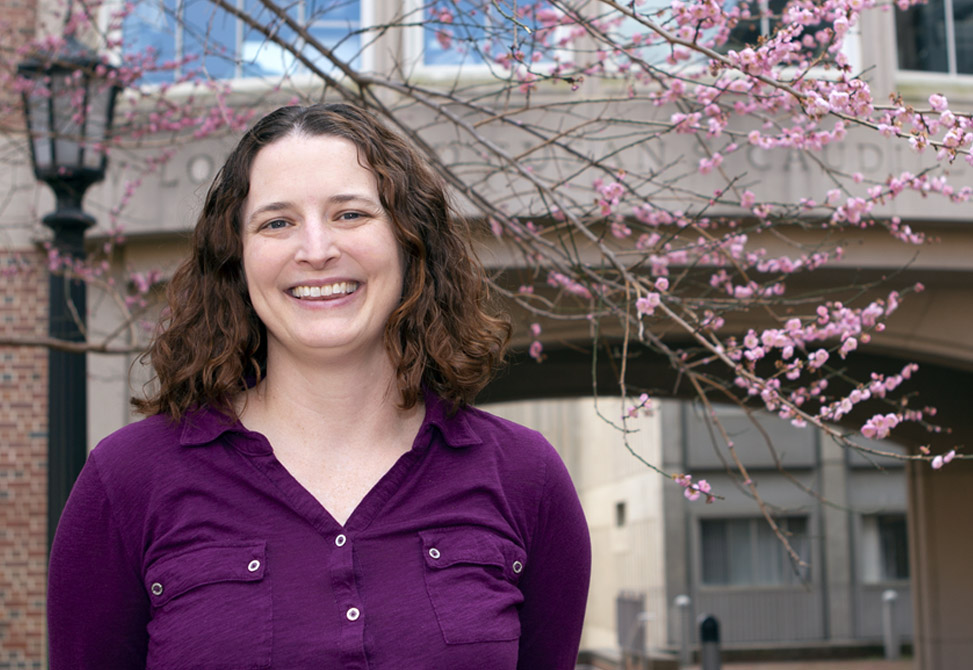 Hicks Awarded
Congratulations to Leslie Hicks, who is this year's winner of the Robert J. Cotter New Investigator Award! This award was established to honor the memory of Bob Cotter, a founding member of US HUPO, for his many contributions to scientific research, and for his legacy as a mentor to young scientists. Each year, the award will be given to an individual early in his or her career, in recognition of significant achievements in proteomics, broadly defined.
Professor Hicks started her appointment as Assistant Professor at UNC in 2013. She completed her PhD at the University of Illinois, with Neil Kelleher, and went on to the serve as Director of Proteomics & Mass Spectrometry at the Danforth Plant Center at Washington University at St. Louis, prior to her academic appointment at UNC. The footprint of her science is widely recognized by mentors, collaborators, and members of her group.
The Hicks laboratory seeks to understand how metabolic control is achieved in photosynthetic cells to regulate the flow of fixed carbon from basic functions like cell proliferation to alternative pathways such as production of storage compounds, and specifically how intracellular signaling governs these processes.
In addition to addressing basic biological questions via proteomics in photosynthetic organisms, the Hicks lab is actively involved in bioactive peptide natural product discovery and characterization with our PepSAVI-MS pipeline. PepSAVI-MS, Statistically-guided bioactive peptides prioritized via mass spectrometry, achieves increased efficiency by implementing a hybrid approach combining the power of whole-cell bioassays and top-down peptidomics, whereby peptides are analyzed intact and contain all necessary modifications, such that we directly target and characterize only those species contributing to the bioactivity.
Significant challenges associated with botanicals including complex matrices due to plant cell structure and complex secondary metabolism are addressed by our approach, promoting robust exploration of the plant bioactive peptide repertoire. The pipeline can easily be changed to screen for active components from any natural source, as well as test against multiple physiological targets of various cell lines or organisms, including fungi, viruses, protozoans, and cancer cells. The high efficiency and throughput of the pipeline allows for the rapid identification of multiple lead compounds.