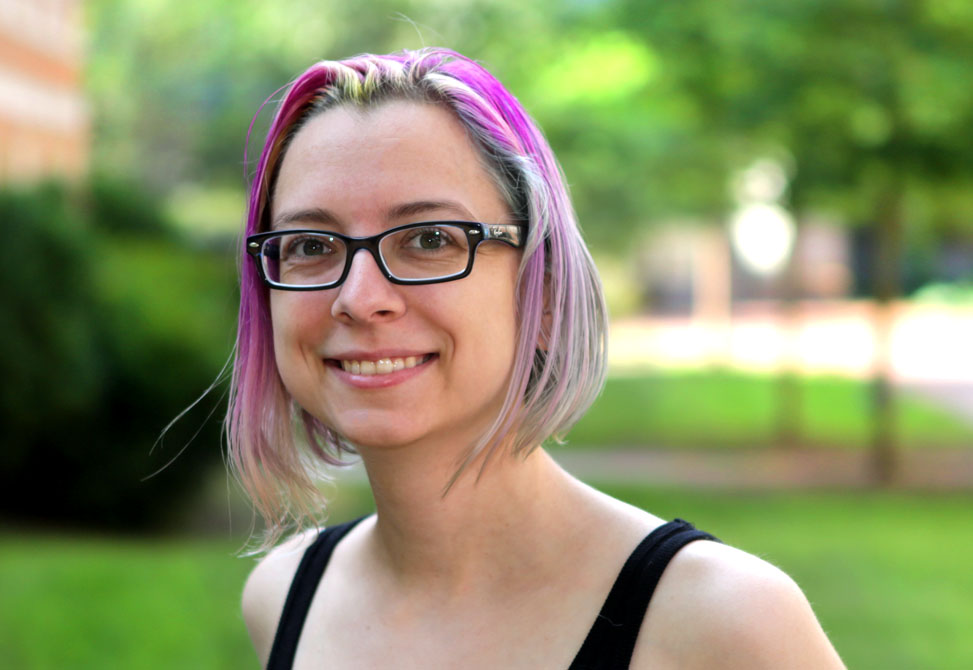 Dissertation Fellowship
Congratulations to Samantha Pizskiewicz in the Pielak Research Group, who has been selected for a Dissertation Completion Fellowship for the academic year of 2018-2019!
The faculty reviewers on the Fellowship Committee of the Administrative Board of The Graduate School and the Royster Society of Fellows Board were impressed with the quality of the research Samantha is conducting and with the progress she has been making toward completion of her degree. The selection board members were all pleased that this award will enable Samantha to devote herself full-time to completing her dissertation.
This fellowship provides a stipend of $18,000 for the academic year 2018-2019. Student health insurance is included with this award along with a tuition and fee scholarship for 3 hours of doctoral dissertation credit.
Samantha's graduate work focuses on understanding how tardigrades survive extreme conditions and how this knowledge can be applied to stabilizing biologics.