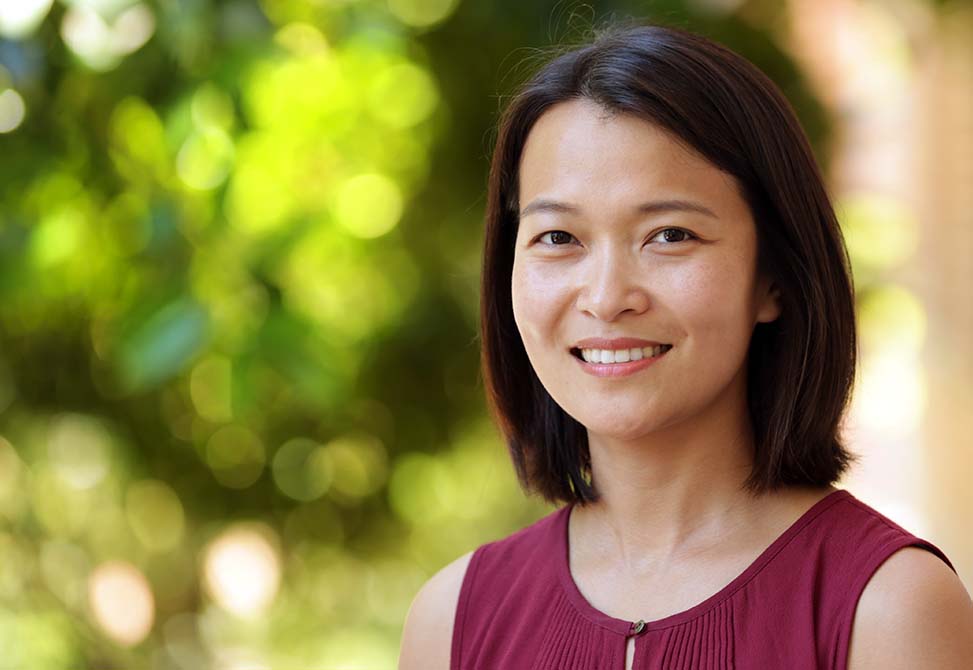 Bo Li NIH Awardee
Chemist Bo Li at Carolina Chemistry has received a New Innovator Award from the National Institutes of Health , NIH.
Li, an Assistant Professor, focuses her research on bioactive small molecules produced by bacteria and the ways in which they may help defend the human body against infectious diseases. Her lab is dedicated to unlocking the hidden chemistry of bacterial genomes and discovering the next generation of antibiotics.
The NIH Director's New Innovator Award, established in 2007, supports unusually innovative research from early career investigators. Li was one of 55 winners nationwide.
The New Innovator Award will support Li's research to identify novel combinations of antibiotics that exert synergistic activity against multidrug-resistant bacteria. Understanding how these antibiotics work together may create new ways to overcome antibiotic resistance.
The award was announced Oct. 5 as a component of the NIH's High-Risk, High-Reward Research program, part of the NIH Common Fund, which funded 86 awards to exceptionally creative scientists proposing to use highly innovative approaches to tackle major challenges in biomedical research.
Applicants of the program are encouraged to think outside-the-box and to pursue exciting, trailblazing ideas in any area of research relevant to the NIH mission.
Li is a previous winner of a Packard Fellowship, an NSF CAREER Award and a Rita Allen Foundation Scholars award.
Read an Endeavors magazine "Women in Science Wednesday" feature on Bo Li.