Electronics Facility – Services and Rates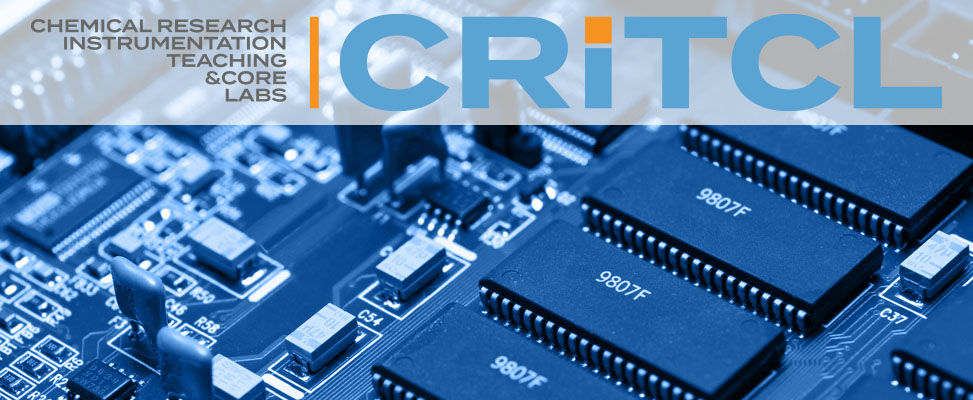 Service Requests
Design & Consulting Services
Design services are initiated by setting up an appointment. Typically a consultation period is needed to define the goals of the design. Bring any journal articles or any information that will help to describe the design requirements. In order to start the design process, a grant number is required and a standard work order will be filled out.
Also, the Design Specification Form must be filled out and signed by the PI. Any pertinent data regarding the project should be attached. This form and its associated procedure are available in pdf format at the link above. It can be filled out on your computer in Adobe Acrobat and either printed to bring to your appointment or emailed to Collin McKinney, Electronics Facilities Manager.
Repairs & Construction Services
Bring the instrument or device to be repaired to the Electronics Facility along with any available schematics, service and operation manuals, and any description of the failure modes. The availability of technical service manuals saves our staff time and saves you money! You will need to bring a grant number with you so that a work order can be filled out.
Electronics Facility Rates
The hourly rates for facility use are subject to change, and differ according to the following user categories: Chemistry, UNC-CH, Acad/Gov, and Commercial. The definition of these four categories are as follows:
Definition of Research Service Center Users
Chemistry
Chemistry Faculty including joint appointees without regard to funding source
Memos of Understanding with other Departments
Excludes non-Chemistry faculty who are co-principal investigators
UNC-CH Departments not covered under Chemistry
Acad/Gov
Academic and government users not on the UNC campus
Commercial
Commercial/Business entities
Hourly Rates – Repair & Construction Services
|   | Chemistry | UNC-CH | Acad/Gov | Commercial |
| --- | --- | --- | --- | --- |
| Priority 1 | $77.93 | $95.17 | $144.66 | $157.21 |
| Priority 2 | $49.29 | $66.69 | $101.37 | $127.19 |
| Priority 3 | $30.56 | N/A | N/A | N/A |
Depending on work load, personnel availability, and availability of parts, the average time to completion for each of the priority levels are as follows:
Priority 1 Emergency – Same Day
Priority 2 Routine ~ 1 to 2 Weeks
Priority 3 Low Priority ~ 1 Month
Hourly Rates – Design & Consulting Services
|   | Chemistry | UNC-CH | Acad/Gov | Commercial |
| --- | --- | --- | --- | --- |
| Priority Design | $77.33 | $94.57 | $143.74 | $151.31 |
Prototype assembly and instrumentation construction is charged according to the rates and priorities listed under "Repair and Construction."