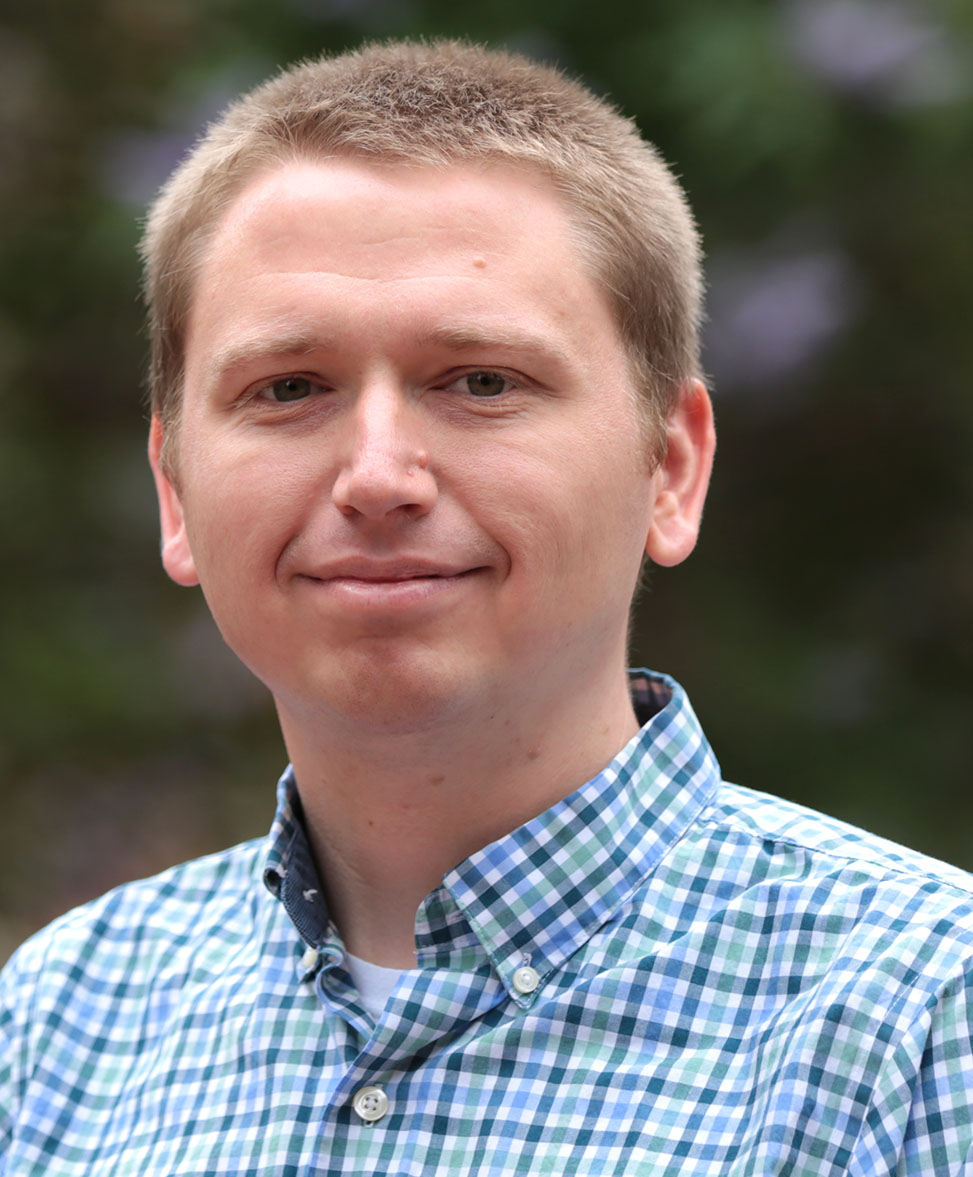 Tyler Motley, Ph.D.
Undergraduate Lab Supervisor
Undergrad Labs
   Morehead 205
   919-966-0077    
motley@live.unc.edu
Responsibilities
Dr. Tyler Motley is a Supervisor of the Undergraduate Labs and a laboratory instructor in the Department of Chemistry at UNC. Tyler graduated from Virginia Tech in 2013 with a B.S. in Chemistry. He came to UNC in 2013 for graduate school and joined the research group of Dr. Gerald Meyer. He completed his Ph.D. in 2018.
Personal Interests
Tyler likes running, travelling, and the Marvel Cinematic Universe.
News & Publications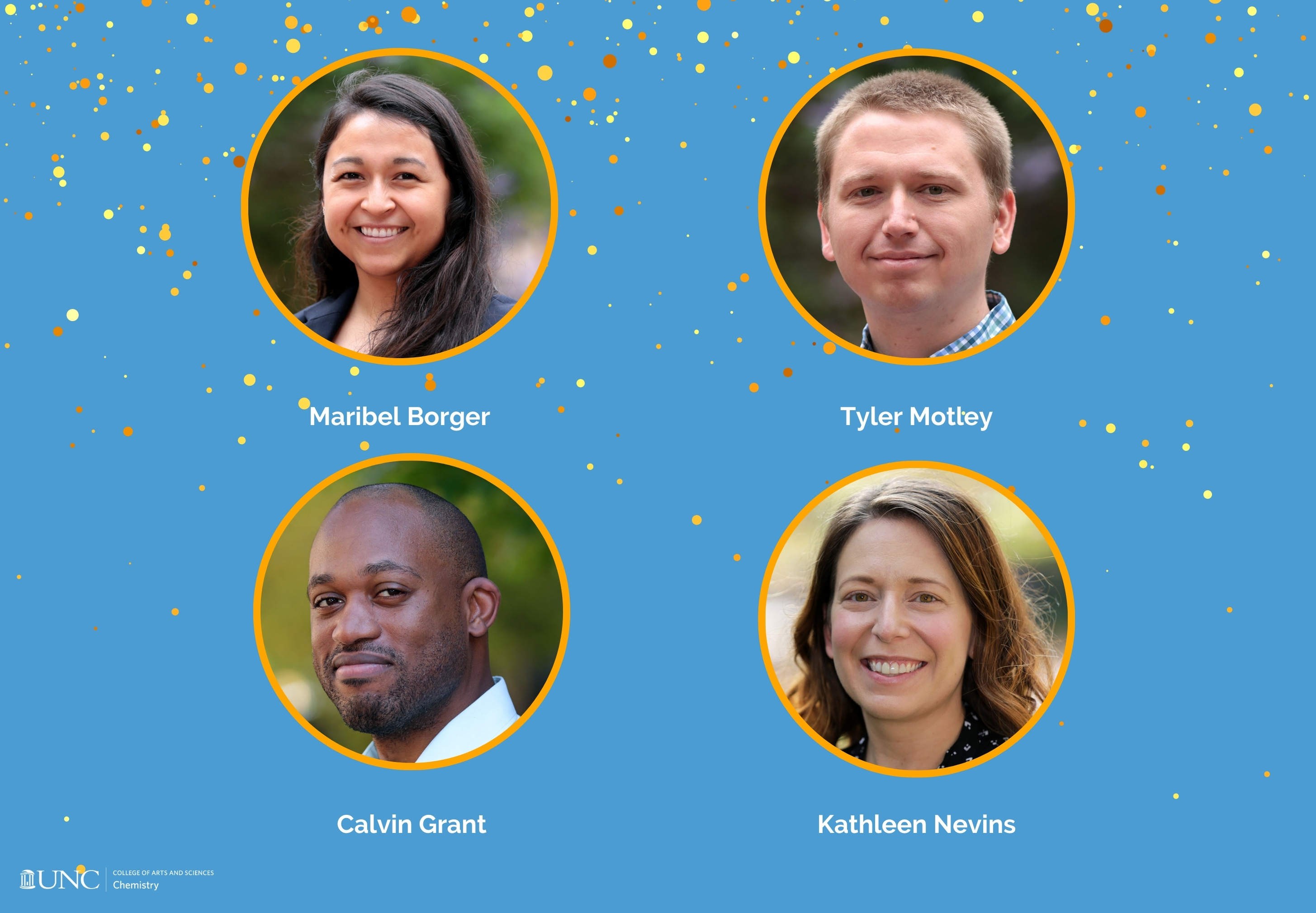 The Chemistry Extra Mile Award goes to undergraduate supervisors Maribel Borger, Calvin Grant, Tyler Motley and Kathleen Nevins for nurturing a positive environment, demonstrating crisis leadership, embracing collaborative problem solving and encouraging team-thinking.