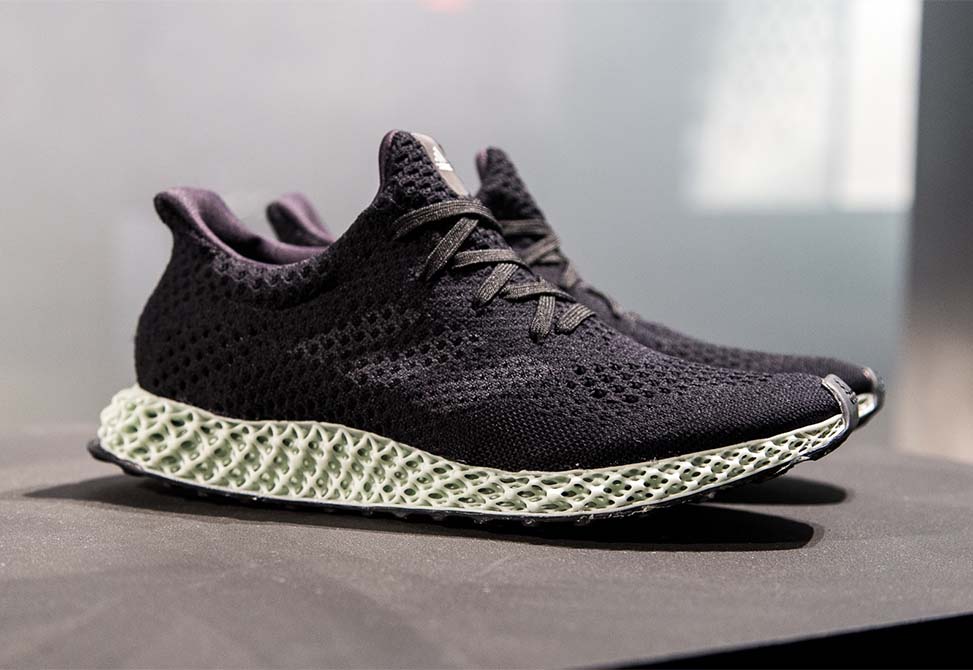 Chemistry and Adidas
Chemistry Professor Joe DeSimone is currently on leave from UNC to act as CEO of Carbon, the company he co-founded with his colleague Professor Edward Samulski and former UNC postdoc Alex Ermoshkin. Carbon uses Continuous Liquid Interface Production technology that the co-founders created to expedite 3-D printing. This innovation has led to a partnership with Adidas to create its new "Futurecraft 4D" running shoes.
The Daily Tar Heel's staff writer, Lorcan Farrell talked with Professor DeSimone about CLIP technology and Carbon's work.
What is CLIP technology?
It is a new approach to 3-D printing. We began looking at 3-D printing technology and I think it is fair to say that it looked like 2-D printing over and over again. We were interested in a new way that actually grew parts continuously in order to alleviate many of the drawbacks to 3-D printing, mainly how slow it was. The layers give rise to properties that affect the orientation and the lack of material properties. Those three things get solved by this approach.
We developed an approach that uses light to trigger the polymerization, the solidifying, of the resin we developed. We use this in combination with oxygen, which inhibits the polymerization by light. At the bottom of the reservoir which holds the resin, there is a very special window that is not only transparent to light, but also highly permeable to oxygen, and that allows us to create that continuous flow as opposed to a layer by layer approach.
What work has Carbon done prior to the Adidas deal?
Well, the Adidas deal was announced just recently, but we have been working extensively with companies in the automotive sector, including Ford. We have also been working with folks in consumer electronics and major industrials and a whole host of other companies. The Adidas collaboration is by far the largest consumer-facing application for us, so far. In fact, it will be the largest 3-D printing application in history.
How did the Adidas deal come about?
We knew that running shoes would be a killer application for us, and Adidas, like others in the sector, knew the opportunities of 3-D printing to make revolutionary new approaches to comfort and peak performance. Those approaches were challenged by the commercially ineffective way that previous approaches to 3-D printing had.
In other words, it was too slow and did not allow the properties that people needed in order to maximize performance. So we came at them with a focus on quality and speed which enables scale. We started talking to them just about a year ago and they had been working in the field for a long time and knew all of its shortcomings. As soon as we showed them what we had, they understood how it could help them.
How soon will 3-D printed shoes be available for consumers?
You will see this available for purchase from Adidas in time for the holiday shopping season this year, so it is happening!