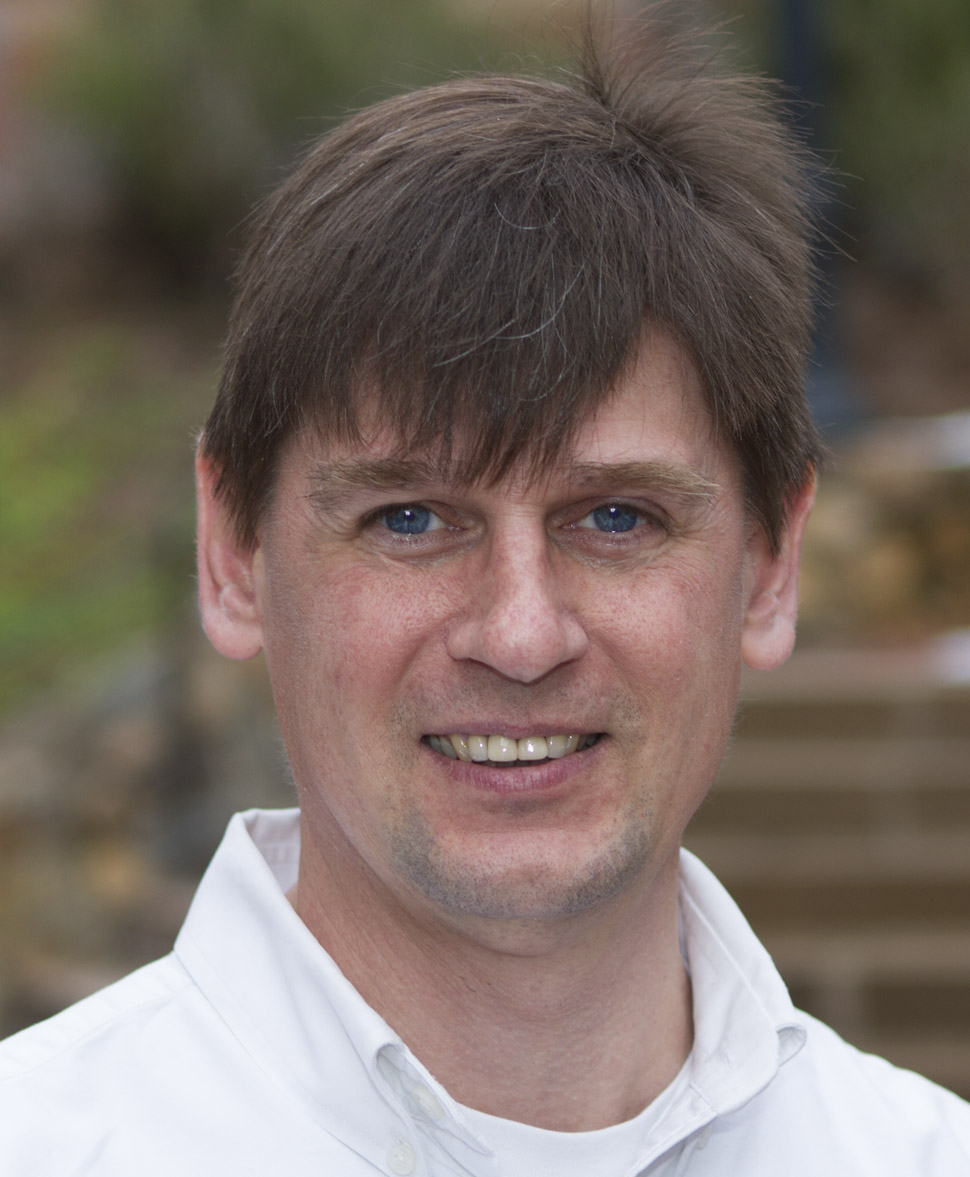 Domenic Tiani
Teaching Associate Professor
   Kenan Laboratories B128
   919-962-1616    
tiani@email.unc.edu
Curriculum Vitae
Research Interests
Chemistry Education, Lab Curriculum Development
Research Synopsis
My primary research interests lie in the area of chemical education. In particular, I am interested in the development and implementation of new and better methods by which to teach fundamental chemical concepts in the classroom and laboratory. As a chemical educator my objectives are to:
Provide a challenging and stimulating learning environment, one in which students are active participants in the learning process.
Provide connectivity between what they learn in the classroom, what they do in the laboratory and what they see in the world around them.
Train students to think critically and be problem solvers.
Develop research projects focused on investigating fundamentally important and interesting chemical problems, and involve undergraduate students in these projects.
Currently my role in the undergraduate chemistry program at UNC-CH involves undergraduate instruction, curriculum development and the training/supervision of graduate students as laboratory teaching assistants.
With regards to curriculum development, I am involved with the "Separation and Analytical Characterization of Organic and Biological Compounds" laboratory course. My role in this course is three-fold. First, I ensure that the laboratory manual/material is current and is a useful text/resource for those students taking the course. Secondly, I work to develop experiments for this course that are relevant and in-line with the course objectives. Finally, I work to make sure that the laboratory resources, such as computers, software and instrumentation, remain current so that students continue to learn a variety of modern experimental techniques.
All of the above objectives are each important in guaranteeing that a student's learning experience at UNC-CH is both meaningful and rewarding.
Professional Background
North Carolina State University, B. A., 1995; Phi Beta Kappa, NCSU, 1995; Phi Kappa Phi, NCSU, 1995; Laboratory Technician, LabCorp, 1996-1997; Laboratorian of the Year, LabCorp, 1997; University of Arizona, Ph.D., 1997-2003; Graduate Teaching Award, University of Arizona, 1998; Lecturer Adjunct Professor in Chemistry, University of Arizona, 2002-2003; Tanner Award for Excellence in Undergraduate Teaching, 2016