Chemical Design of Functional Protein Assemblies
Akif Tezcan
Professor of Chemistry and Biochemistry
Inorganic Chemistry, Biophysics, Macromolecular Structure, Materials
University of California San Diego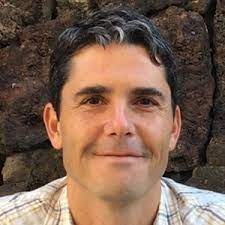 Abstract
Proteins represent the most versatile building blocks available to living organisms or the laboratory scientist for constructing functional materials and molecular devices. Underlying this versatility is an immense structural and chemical heterogeneity that renders the programmable self-assembly of proteins an extremely challenging design task. To circumvent the challenge of designing extensive non-covalent interfaces for controlling protein self-assembly, we have endeavored to use chemical bonding strategies based on fundamental principles of inorganic and supramolecular chemistry. These strategies have resulted in discrete or infinite, 1-, 2- and 3D protein architectures that display high structural order over large length scales, yet are dynamic/adaptive and stimuli-responsive and possess emergent physical and functional properties. In this presentation, I will summarize our chemical design approaches while highlighting some of the protein-based functional architectures and materials constructed in our laboratory.
About the Tezcan Group
The focus of the Tezcan research group is bioinorganic chemistry, developing new chemical strategies for the construction of complex protein assemblies and delving into the molecular details of biological nitrogen fixation. Prof. Tezcan and his group have received numerous awards including the Sloan Fellowship and Beckman Young Investigator Award.
About the Colloquium
The Charles H. and Margaret M. Witten Chemistry Seminar Fund began in 1998. The purpose of the fund is to bring renowned chemists to campus to meet and interact with students, both graduate and undergraduate.