[tribe_events]
Research & News
Photoactivatable Reporter to Perform Multiplexed and Temporally Controlled Measurements of Kinase and Protease Activity in Single Cells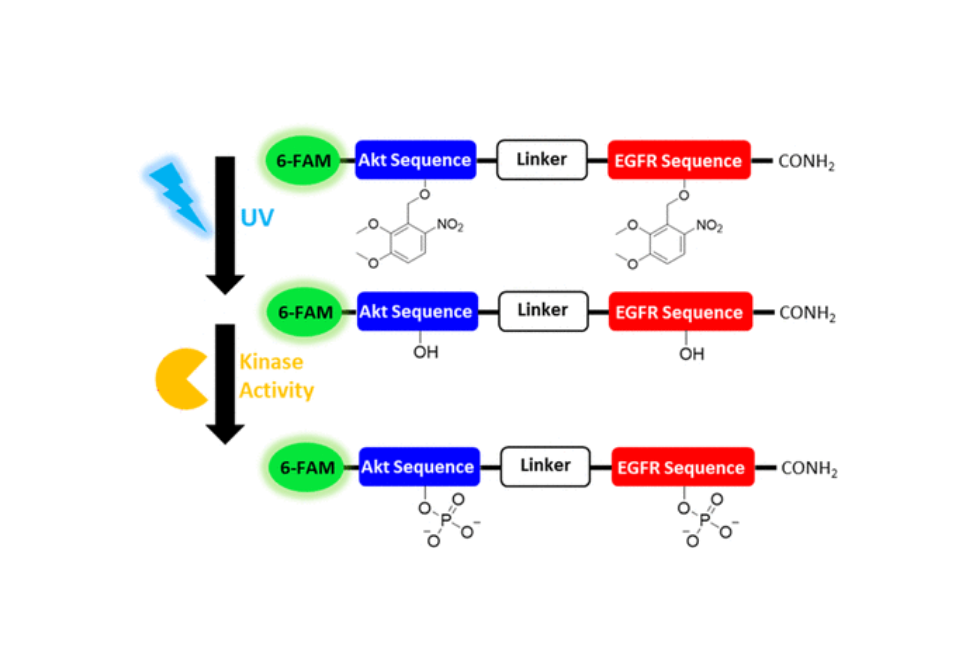 Peptide bioreporters were developed to perform multiplexed measurements of the activation of epidermal growth factor receptor kinase (EGFR), Akt kinase (Akt/protein kinase B), and proteases/peptidases in single cells.
---
Effects of Ligand Shell Composition on Surface Reduction in PbS Quantum Dots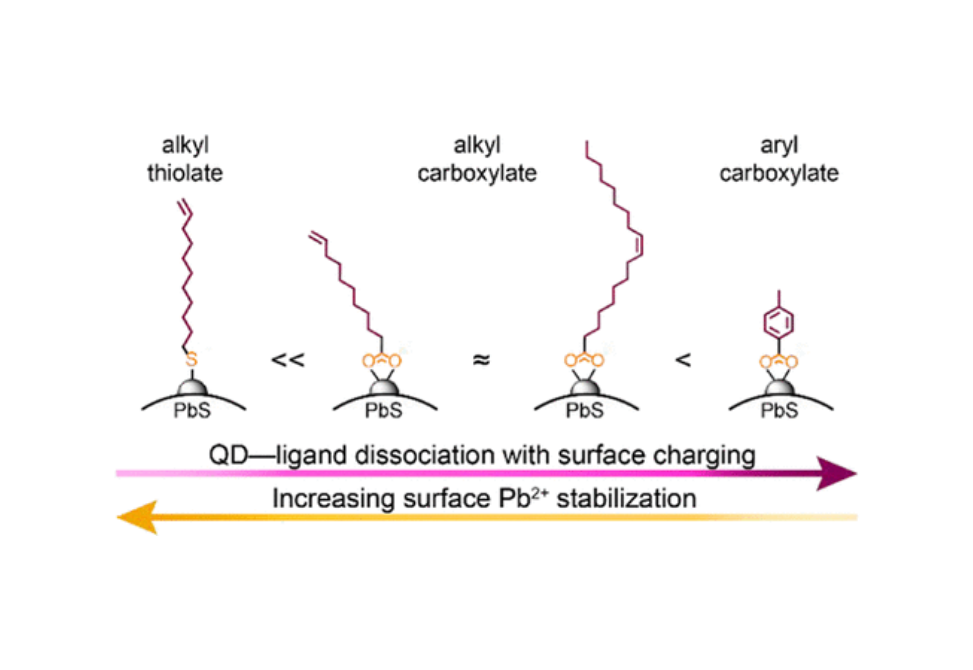 In this work, we evaluated the impacts of both surface-binding head group and ligand backbone on the properties and reactivity of PbS QDs through a partial exchange of native oleate ligands with undec-10-enoic acid, p-toluate, and undec-10-ene-1-thiol to access mixed-shell QDs.
---
Enabling practical nanoparticle electrodeposition from aqueous nanodroplets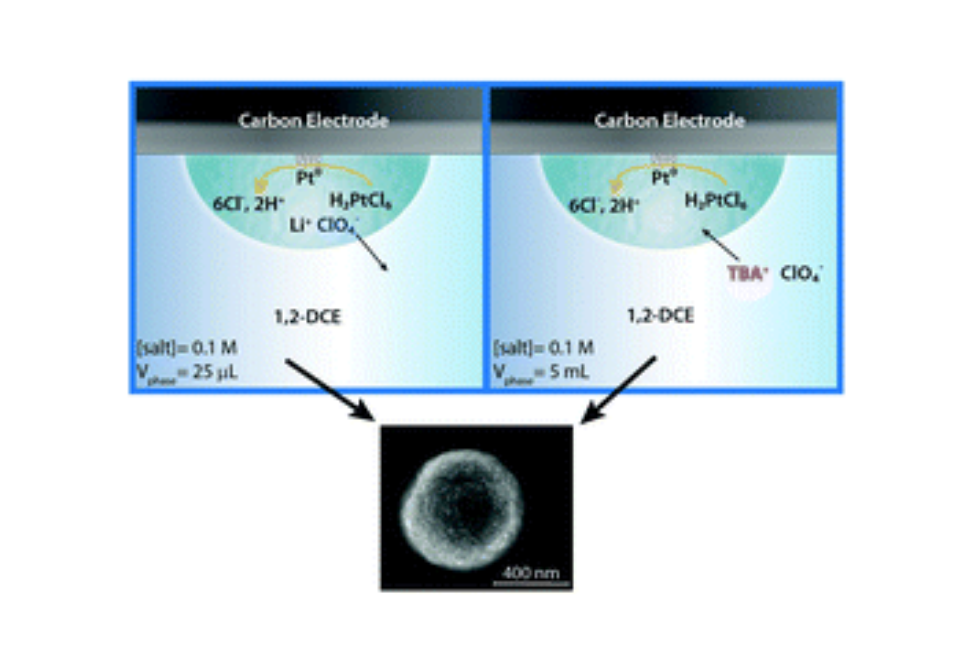 Historically, the cost of nanodroplet-mediated electrodeposition experimentation is prohibitive because practitioners use 0.1 M to 0.5 M tetrabutylammonium perchlorate (TBAP) dissolved in the oil phase (∼10 mL). Here, we show that supporting electrolyte is not necessary for the oil phase.
---